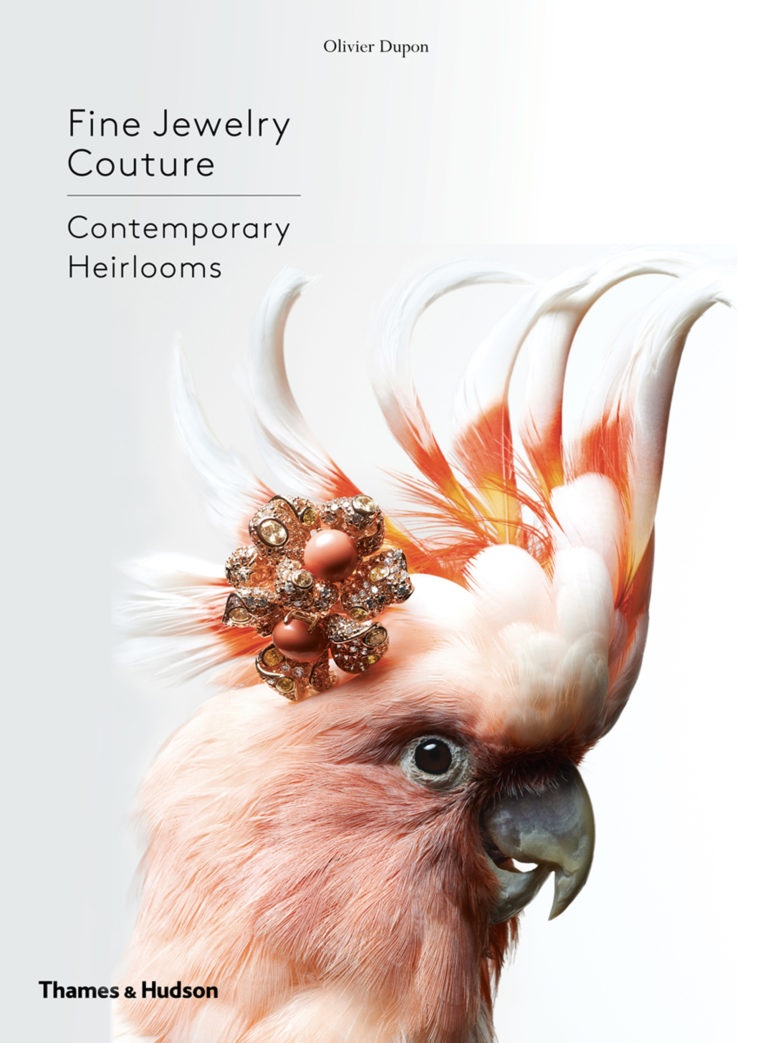 Beautiful general books on jewellery are rather rare. And when they are accessible at a reasonable price, it is even better news.
Olivier Dupon has succeeded in this challenge by publishing a book dedicated to contemporary jewellery creation, which highlights designers from very different universes, particularly inspiring and who represent, today, a jewellery that is playful, sometimes avant-garde, and far from a sometimes heavy classicism. Among the forty or so houses featured in the book, you will find: Anabela Chan, Daniela Villegas, Elie Top, Ilgiz Fazulzyanov, Morphée Joaillerie, Wendy Yue…
Linee Misteriose Blue Sapphires earrings in white gold, white and icy diamonds, diopsides, sapphires and tsavorites. Photo : Dionea Orcini – Michael Raveney
We asked the author to answer a few questions in order to better understand his project and to give you, a little more, the desire to acquire this new book which deserves to be part of your library.
1- Can you introduce yourself to our readers?
I am a Frenchman living in London, a journalist and author for several jewellery-related publications and I have several art books to my credit. I have been living abroad for fifteen years, and have thus settled in England and Australia.
Extract from the book with a double page dedicated to the designer Wendy Yue. Photo: Olivier Dupon
2- For several years now, you have been writing regularly about the arts and crafts (jewellers, shoemakers, pastry chefs). Why did you decide to return to jewellery with this new book?
I have always been fascinated by the moment when craftsmanship meets artistic talent. In all my books, I have tried to show how independent craftsmen succeed in this alliance. The world of craftsmanship, the people and journeys behind each project or object are, for me, stories that I absolutely must tell. It can be a floral arrangement or a fashion show, a dessert on a plate or a beautiful necklace, each time the craftsman's intention is the same.
But for me the alliance of jewellery making and design requires an intimate investment because the jewel is not only wearable, it has intrinsic qualities linked to its function: totem, talisman, it can be sentimental with a strong emotional charge and must embellish the person who wears it. The great jewellery creations are timeless, trans-generational and can be collected. Finally, the wide variety of styles and origins, the progress made to make it more technical and also more affordable make jewellery a sector to follow and to love.
3- How did you select the designers you wanted to highlight in this new book?

I have to admit that I work on a whim. So I already knew most of the designers and it didn't take me long to identify the houses I wanted to see in this new book. I made a point of selecting designers who have different creative approaches to each other (no two collections are the same in the book), I wanted designers with strong creative identities and stories to tell behind each piece. In addition, compared to my previous books, it was essential that the houses come from all over the world. By highlighting this geographical and cultural richness, one notices how different and enriching jewellery and its interpretations are in terms of techniques, materials and aesthetics.
Marsalis" brooch in yellow gold, diamonds from Siberia, emeralds from Colombia and fire opal from Mexico. Photo: Michael Oldford
4- What inspires you today in this particular sector?

The jewellery market is very competitive and it's an expensive business to run. So it takes a lot of courage and remarkable creative stamina to make it work. I knew this but interviewing the various participants in the project has further forged my admiration for them. They are terribly inspiring people. From a creative point of view, I love the fact that couture jewellery competes with high jewellery. The concept of the book was to explore this idea and to show that it uses the same skills and narrative.
This idea guided the selection of the 37 designers featured in the book. I chose them for the perfect quality of execution. The jewellery also had to be aesthetically elaborate, with often complex structures and a permanent creative audacity that takes us down new and exciting paths. I believe that with this book I have succeeded in gathering creations that illustrate this way of conceiving creative jewellery today.
The book is 250 pages long and contains more than 550 illustrations. It is published by Thames and Hudson and is available at the attractive price of £39.95. Christmas is approaching and for all those who have jewellers in the family, this is a great gift idea!