Recently, the designer Lydia Courteille published a first beautiful book retracing the history of her house located on rue Saint-Honoré in Paris:"Lydia Courteille, Extraordinary Jewellery of Imagination and Dreams". Written by Juliette Weir – de la Rochefoucauld, this book takes you on a journey of rediscovery of a house known for its creative audacity.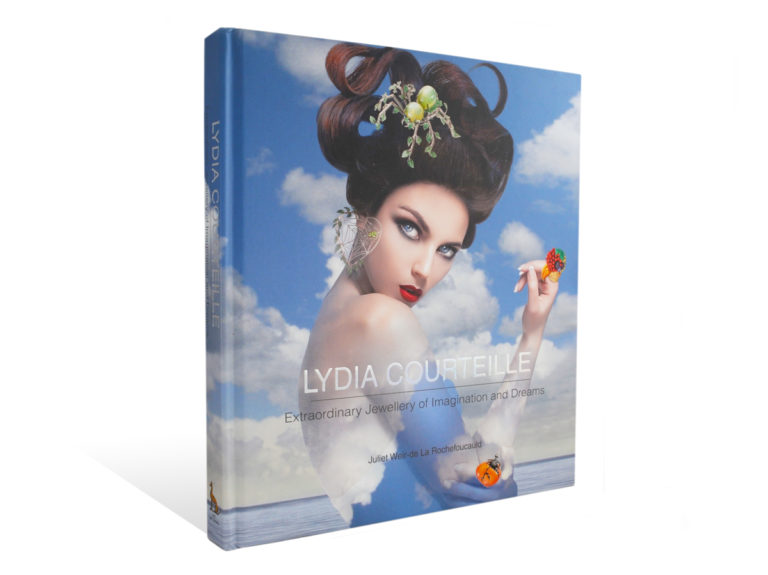 Indeed, for more than thirty years now, the house has been known for its very sure taste in antique and often atypical jewellery. But for the last twenty years, Lydia has initiated the creation of colourful high jewellery collections that compete with each other in terms of inventiveness: among the latest we will mention "The prophecy of the warriors of the Rainbow", "Queen of Sabba", "Amazonia", "Abysse" or "Topkapi" that we discovered at the end of September 2016.
Bracelet from the Topkapi collection, black rhodium-plated gold, sapphires, garnets, rubies and opals. Photo: Lydia Courteille
On the occasion of the book's release, the designer agreed to answer a few questions:
Lydia Courteille, you are a designer known for your creations for many years. Why did you wait so long to publish this superb book retracing your career?

I had to have a maximum number of pieces to show. So I waited until I really had a lot of collections to show to highlight the range of my creativity as an initiatory and coherent journey.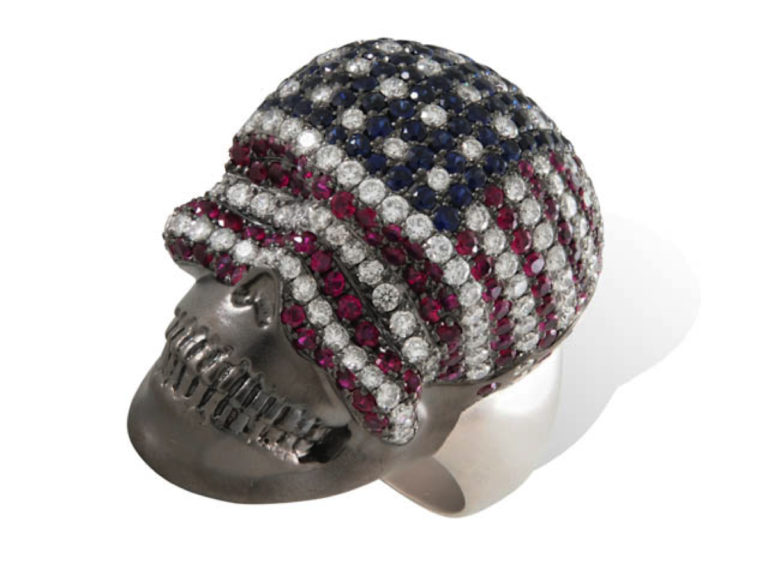 Ring from the Bravery collection, gold, rubies, diamonds and sapphires. Photo: Lydia Courteille
How did you go about choosing the pieces presented in the book?

I chose the pieces chronologically. I started with my first creative beginnings and then offered readers the chance to discover the more complete and structured collections of recent years.
Gold, garnet, ruby and phosphosiderite ring. Photo: Lydia Courteille
Can you tell us about your creative process that allows you to create amazing and colourful collections that are highlighted in the book?
I buy stones that I like, I combine them together and then over time, my travels and cultural references come into play to create a new collection. Each opus is the result of several years of work.
*****
The 240-page book, with its many illustrations, is available in all good bookshops. Priced at €50, it is designed as an accessible work that I recommend. This is all the more true as the festive season approaches. If you are looking for an idea to put under the tree…
See you soon!