I promised you and here it is at last. Between December and January, I received some very nice books from different publishers. And of course, books about glittering pebbles, sparkling jewels and contemporary designers! So I propose five books that would be perfect to add to your libraries because, as everyone knows, reading is the best thing for your health (after sport, a good glass of wine or profiteroles…etc). Well, I say that but I leave it to you to decide!)
1-"Gil Jonemann, un art de l'assemblage" published by Éditions du Regard
This monograph, the first dedicated to Gilles Jonemann, named "Master of Art" in 2004, reveals the universe of a creator of jewels and objects, among the most innovative and singular of contemporary jewellery. He claims to use non-precious materials such as steel, glass, rubber, shells and vegetable matter. Much more than a simple passion, the artist sees his work as a vocation. His heterogeneous work aims to provoke astonishment and wonder while piquing the public's curiosity. Thus, he uses unusual objects, diverted from their original uses, to create rings, necklaces or other unique jewellery. The author – José Alvarez – has succeeded in making you understand the remarkable work of this creator whose work I particularly like and have been following for many years. A singular signature of contemporary jewellery, he is a must-have and this book has no choice but to join your shelves dedicated to jewellery!
2-"Le porteur de secrets" (Éditions du Panthéon)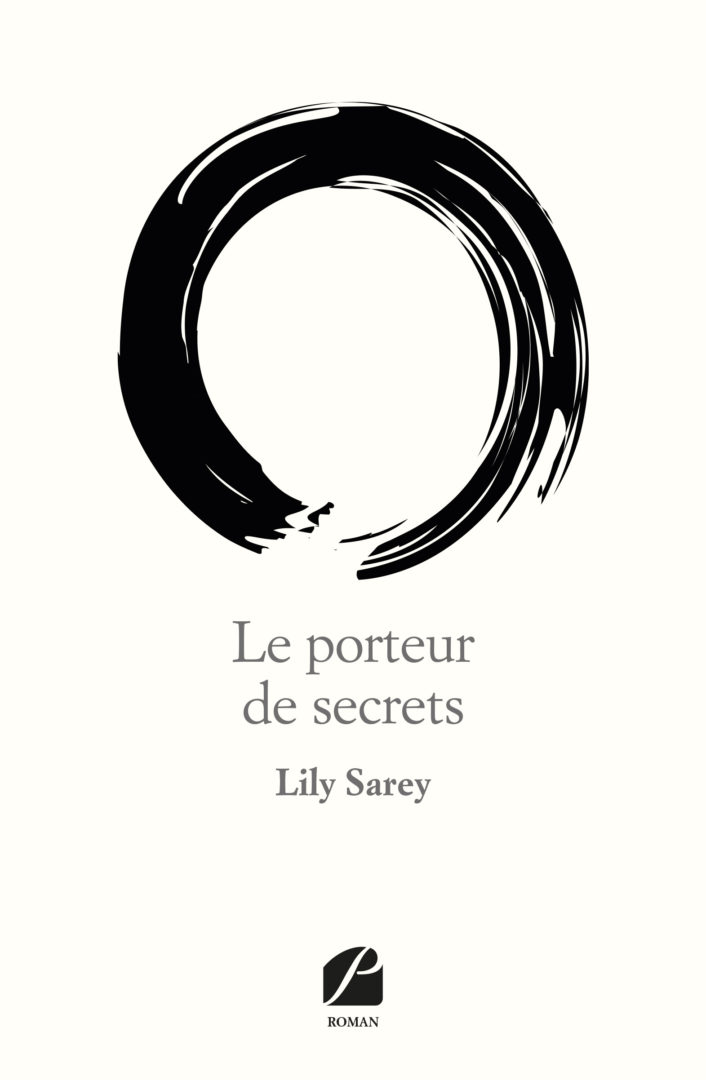 " I am this nothing and this everything. This neutral thing coveted, adulated, compared. I have often embodied love, sometimes sadness, most of the time admiration, frequently memory, and unfortunately, above all money. I was born in Russia, but… Rather than continue to write to you, I prefer now that you read me. " Winter 1918. Nastya leaves her beloved native Russia and arrives in France. Today, one of her personal effects is rediscovered, and it begins to speak… The reader will follow the wanderings and travels of a jewel, a bracelet that has crossed time on the wrists of women with a very loquacious destiny. In this back and forth between past and present, an inanimate object comes to life, exposes itself and reveals its soul.
Lily Sarey succeeds in making a bracelet the main character of a book and in making you discover its "life and destiny". By following this jewel for almost a century, you will be able to see everything it has been through. And I am sure of one thing, you will no longer look at antique jewellery in the same way and I hope that – like me – you will imagine incredible love stories and destinies as romantic as possible!
ISBN : 978-2-7547-4710-3
Prix / price : 13,90
3-"Dreher Carvings, Gemstone animals from Idar-Oberstein", published by Arnoldsche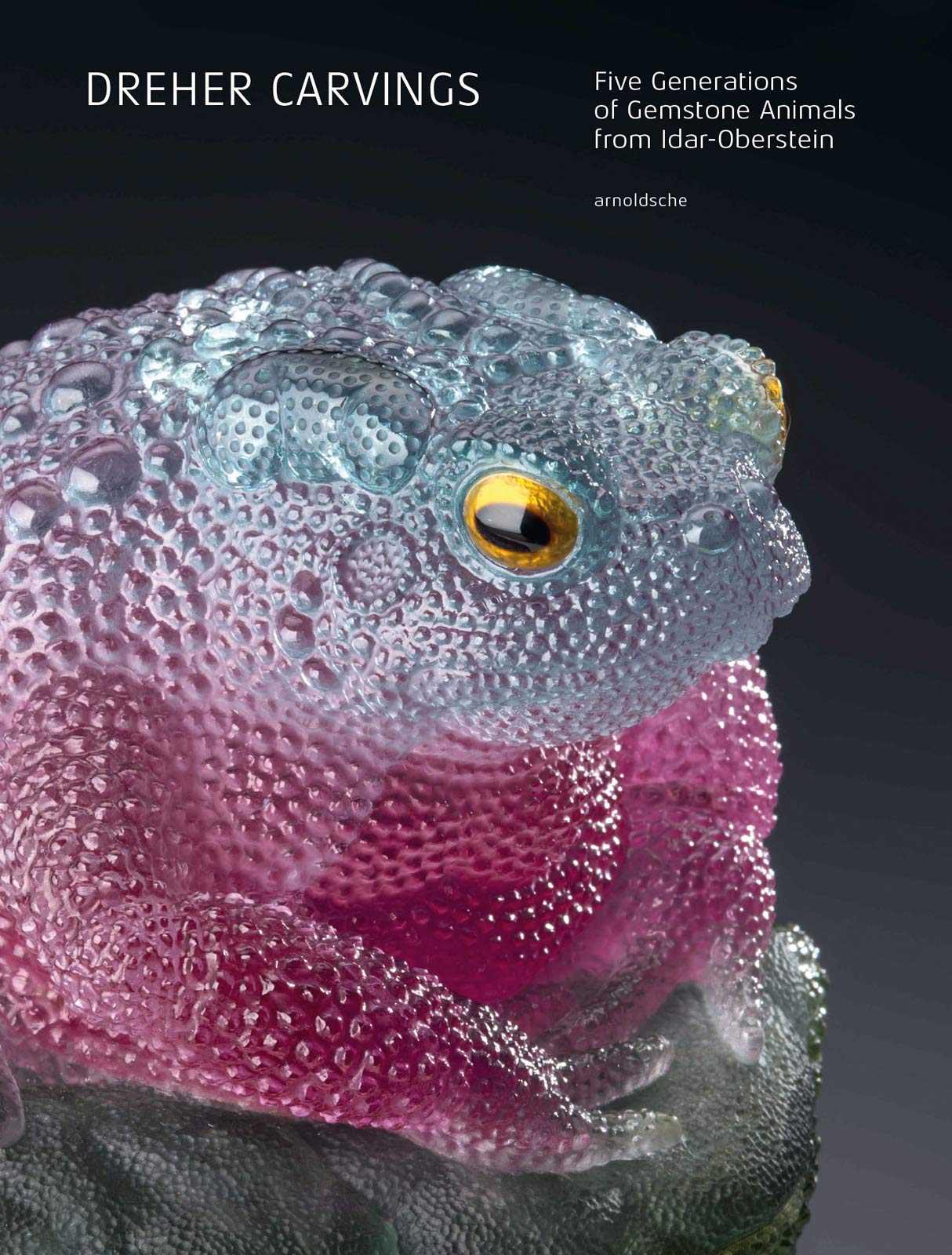 Five generations of lapidaries, that's what the Dreher family represents. They are not alone, I could mention the Ruppenthal, Wild or Henn families. And all of them have contributed to the reputation of the town of Idar-Oberstein. But today we will only talk about the Dreher family because a beautiful book is dedicated to them. Although it has been published for some time, it is not known in France. That's why the Arnoldsche publishing house sent it to me. And I plunged into it with delight and happiness.
The book offers you to discover the history of the family but especially to admire the remarkable creations of Patrick and Gerd Dreher. Here a monkey in a Brazilian agate, there a hippopotamus in citrine or this incredible toad cut in a two-coloured tourmaline. I closed the book and since then I dream a little every night of these animals that I would collect if I had the means! So to console myself, I leaf through this beautiful book every day and I urge you to do the same!
ISBN : 9783897905078
Price : 43,93 €
4- "Black Opal only from Australia" by Editions Imagem

Who can tell the story of Australian black opal better than a dealer who knows it perfectly and sells some of the most beautiful specimens on the French market? Imagem was therefore the best placed to tell the story of this gem of a thousand colours, a stone that fascinates as much as it frightens.
Through this beautiful book of almost 200 pages, remarkably illustrated, the company takes you on a journey in search of the most beautiful Australian stones. For a long time, opal was considered a mysterious and cursed stone. While many jewellers were afraid to use them in jewellery, the trend is now very different. Today, the greatest jewellery houses showcase them in creations that are as sumptuous as they are refined. Among the most daring are Dior, Vuitton, Margot McKinney, Oscar Heyman and Van Cleef & Arpels.
In addition to the magnificent illustrations that will feed your imagination, the interest of the book also lies in the photos taken in Australia and in the fascinating contributions signed by Chris & Joel Price who place Australian opals in their geological history. In addition, there is a beautiful chapter written by the Laboratoire Français de Gemmologie, which explains the intrinsic characteristics of this stone, which is sought after by the greatest collectors. So don't hesitate for a second, the book is available from Imagem for 90 €. It is well worth it!
One last piece of good news, the LFG will be offering a conference on this theme in conjunction with Imagem and with the presence of Chris Price. It will be on 12 March and it's a must. To come, you need to register at communication@bjop.fr, so get your diaries ready!
ISBN : 9782956928706
Price : 90 € (professional price : 80 €)
5-"Sam Kramer, jeweler on the edge" published by Arnoldsche
Who remembers Sam Kramer? Unfortunately, not many people do. And yet he was certainly one of the most interesting signatures of the modernist movement. He lived between 1913 and 1964 and was based in New York. His interest in jewellery and metalwork goes back to his adolescence in Pittsburgh. As chance often does. For a long time, his heart swung between journalism and jewellery. It wasn't until 1937 that he embarked on a sort of journey of initiation into traditional Navajo techniques. Later, when he had his own studio, he would continue to apply the techniques he had learned in his youth. These techniques will characterize his work and his approach to metal.
In 1939, he moved to Greenwich Village. This bohemian and artistic neighbourhood was home to some of the greatest names in modern and contemporary art: Jackson Pollack, Adolf Gottlieb, Mark Rothko and Willem de Kooning. The district is a haven for writers and artists. In this creative melting pot, Sam Kramer will develop his jewellery, often in silver but also in gold, which includes fine stones, glass and sometimes even reclaimed elements. This book written by Toni Greenbaum will allow you to discover an astonishing and largely unknown universe. Sam Kramer deserves to be brought out of relative obscurity and his jewellery back into the light.
ISBN : 9783897905641
Prix / price : 39
See you soon!