At the beginning of February, I'm back with a little chronicle and some books to add to your libraries. I believe that there have never been so many books published on jewellery and it is therefore necessary to be a little selective in your choices. So, here are a few books that should interest you: monographs on designers who are often discreet and yet fascinating, exhibition catalogues to reflect on the notion of jewellery and preciousness… etc. I hope you will enjoy this small selection for the beginning of the year!
1- Transgression, Reinhold Ziegler (
) – Arnoldsche Publishers – from 28 euros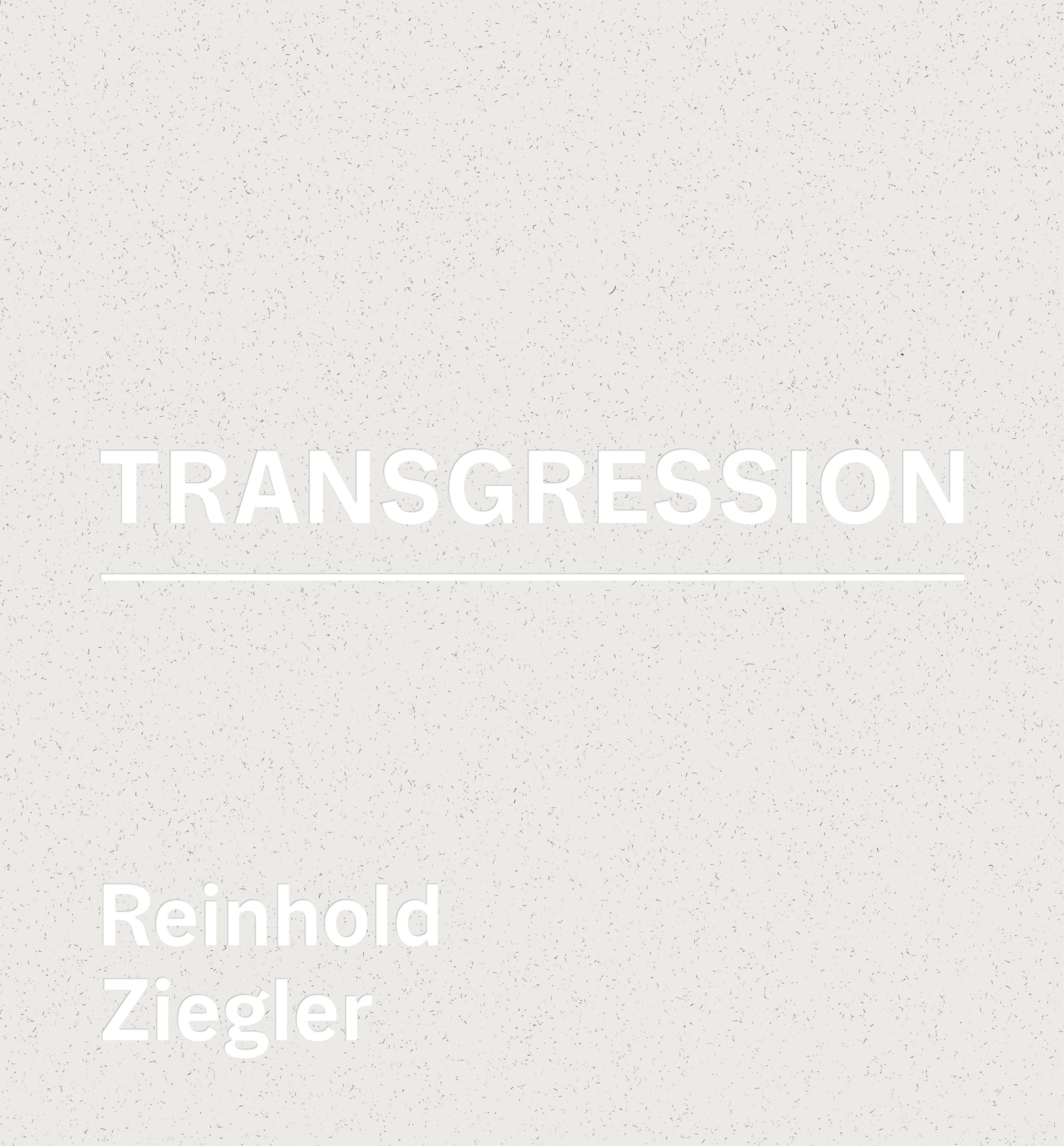 Making jewellery with unexpected materials is not new in the field of jewellery. Especially if you look at the Nordic countries or Germany, where the art of jewellery, the "schmuck", leaves room for all unimaginable materials as long as they are wearable. Beauty is then a notion as subjective as it is personal. This is certainly the reason why I regularly look across the Rhine, as I find the artistic stances of designers based in these different countries refreshing.
So when Arnoldsche sent me " Transgression ", the catalogue for the latest exhibition by jeweller Reinhold Ziegler, I was delighted. Held between November and December 2020 at the Trondelag Center for Contemporary Art in the city of Trondheim, Norway, the exhibition aimed to showcase the work of the Norwegian contemporary jeweller. Ziegler is considered one of the most interesting jewellery signatures in his country today. Born in 1965, he trained as a jeweller at Elvebakken High School and later at the Staatliche Zeichenakademie Hanau. He then went on to study art at the National Academy of Art in Oslo. The quality of his work has long since been proven. His love of textures and materials precedes him. His vision of jewellery is not simply linked to the object, but encompasses both the wearer and the observer, and shows that the jewellery object, more than a simple social marker, is a universal sign of belonging to something much greater. It is therefore easy to understand his love for the use of meteorites, fossils, mammoth ivory, but also dinosaur bones and tools from the Stone Age.
The 72-pagebook with 47 illustrations allows you to immerse yourself in his unique and exciting world. Sold for 28 euros, I can only encourage you to get it because this catalogue is really a beautiful book that will make you see meteorites in the same way!
2- Quiet elegance: the jewelry of Eleanor Moty (
) – Arnoldsche Publishers – from 38 euros(IG review 🇫🇷)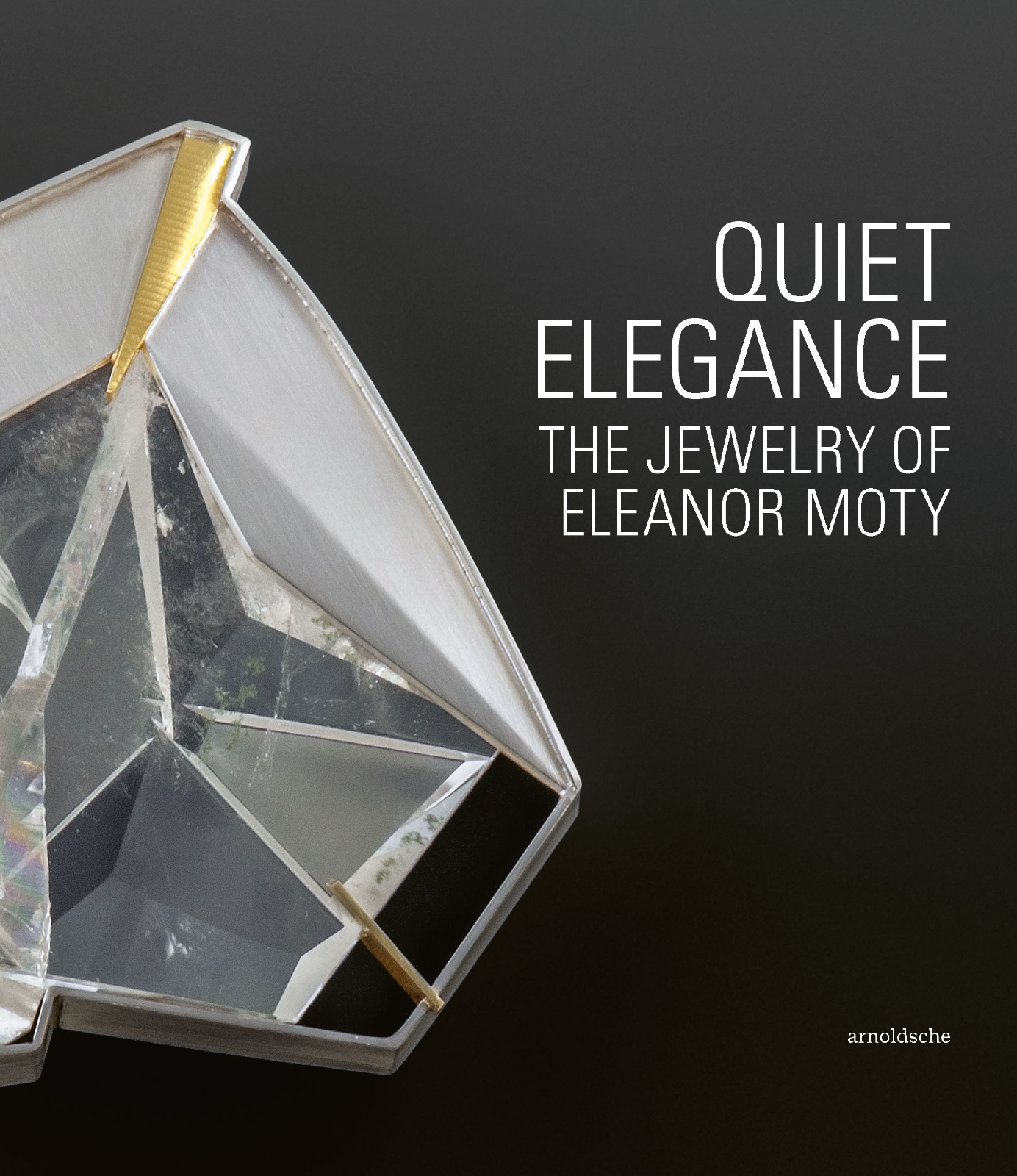 When I received this book dedicated to the jewellery work of Eleanor Moty, I think I can say that I really jumped for joy! Published by Arnoldsche, this book written by Helen & Mathew Drutt and Bruce Pepich reveals the beauty and poetry of the pieces created by this great lady of contemporary American jewellery.
So who is Eleanor Moty for those who don't know her? Based in Tucson, she was first a professor at the University of Wisconsin where she taught for nearly 28 years. Known for her curiosity and desire to learn, she trained in a wide range of techniques and was quickly appreciated for her interdisciplinary approach to jewellery. She is also an expert in the field of electroplating, which she used extensively. She trained in jewellery making at the University of Illinois and then at the Tyler school of Art at Temple University. Her last solo exhibition in 2012 was for the National Ornamental Metal Museum in Memphis. His pieces are owned by numerous collectors and museums, including the Smithonian in Washington and the Pinakothek des Moderne in Munich, which I have already mentioned. Moty began exhibiting her creations in 1967 and she quickly defined her style. Her pieces are pure, graphic and perfectly executed, in perfect harmony with the stones she highlights in them. In 1983, she met Bernd Munsteiner and then Dieter Lorenz and this was the beginning of a long artistic collaboration. It was also a real turning point in her work.
With these stones, Moty invites the public to dive into a miniature world that is as mysterious as it is spectacular. The quartz inclusions, subtly enhanced by the lapidary, become an extension of the metal structures that accompany them. Opals, labradorites, pietersites, Biwa pearls find a place on her pieces. The inclusions of the stones are echoed in the textures she imagines and prints in the metal, reproducing landscapes, perhaps those that accompanied her during her rural childhood in Illinois. The book has 176 pages and 207 illustrations. Available for 38 euros, it will not disappoint you. So go to your local bookstore, this book will be a delightful accompaniment to your evenings and weekends.
3-"Reverso" (🇬🇧) – Assouline – €195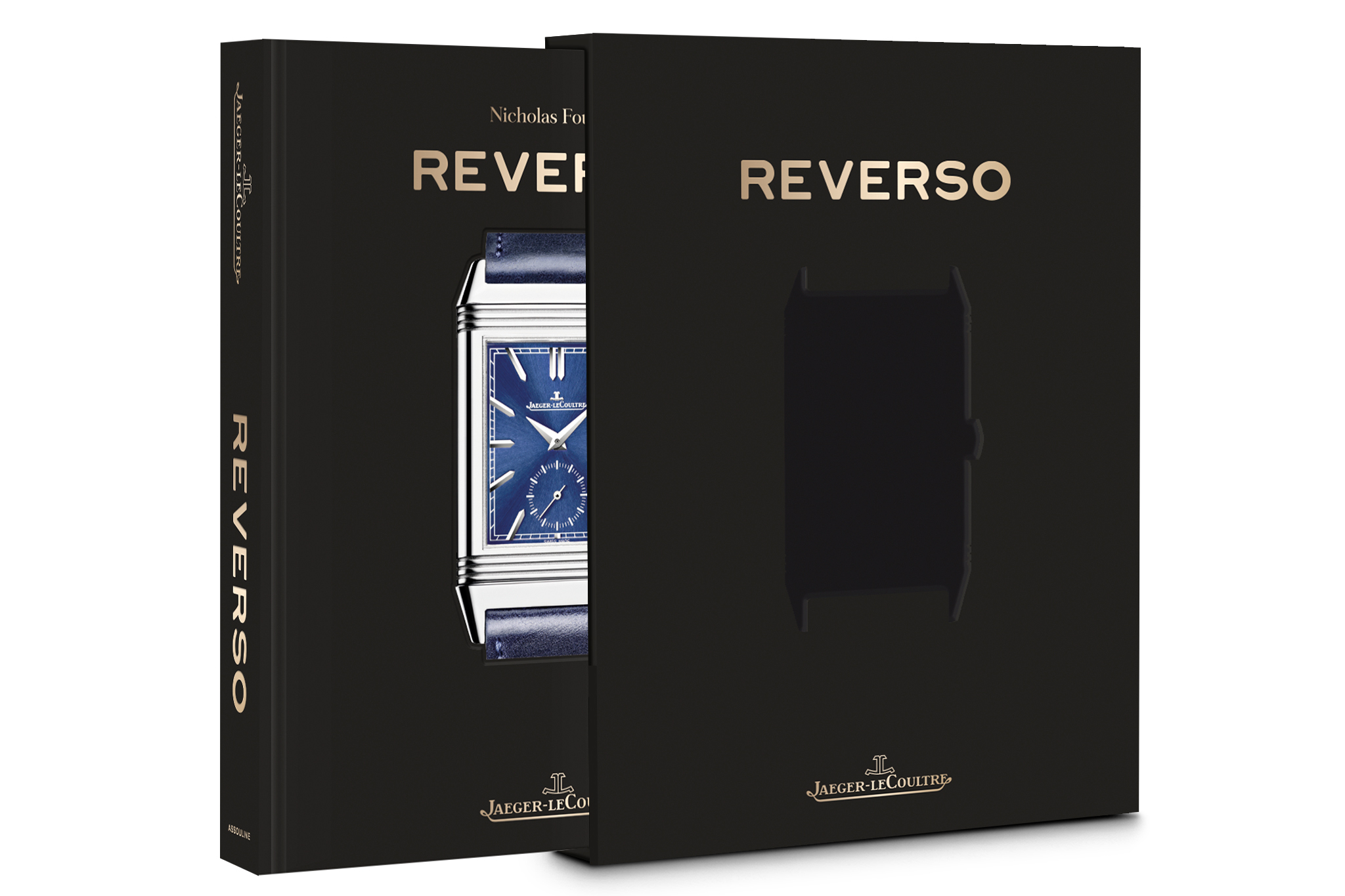 If there is a watch that has become iconic over the decades, it is certainly the Reverso, imagined and produced by the Jaeger-LeCoultre watchmaking company. With this book written in collaboration with the Swiss brand, the author Nicolas Foulkes and the publishing house Assouline, you will dive into the history of this model which is still a delight for watch lovers and collectors. But let's go back to its history!
In 1931, Jaeger and LeCoultre were not yet one and the same company. And it is indeed the house of LeCoultre which files an international patent in February 1932 to protect a model originally imagined for polo players. This document stipulates that it is a "sliding and pivoting wristwatch", and this is the beginning of a success that will not be denied. The case has two distinct parts: the stretcher, which is in contact with the bracelet and the skin, and the movement, which pivots freely within it. The name "Reverso" comes from the Latin word for "I turn around" and it accurately reflects the particularity of this watch, which turns around according to the wearer's wishes. For collectors, the very first ones bear the reference 201. In 2014, Sotheby's sold a period model, in yellow gold, for CHF 5,000.
Production stopped in the 1940s. The art deco aesthetic of the sports watch was less attractive. But in the 70's, Jaeger-LeCoultre (the merger of the two entities took place in 1937) relaunches the production and the success is back. The company will never stop producing this model, declining it in tailor-made, ultra luxury versions or – on the contrary – in the form of more accessible series.
With this book, you will discover numerous archives on the creation and marketing of this model. This watch is also a commercial story between two manufactures who eventually joined forces and whose creations are recognised and collected all over the world. Assouline's talent for publishing remarkable books is well known and this book will seduce you as much by its magnificent illustrations as by the historical anecdotes that it reveals page after page… So, if you love watchmaking, this book is already a must-read. In advance, enjoy reading it!
4-"Cipullo, Making jewelry modern" (🇬🇧) – Assouline – 195
Born in Naples in 1935 into a family of jewellers, Aldo Cipullo is the signature jewellery designer of the 1970s and early 1980s. His desire to travel led him to New York where he enrolled at the School of Visual Arts. In 1960, he worked for the famous jeweller David Webb, then joined Tiffany & Co, where he began to develop his own creative vocabulary.
In 1969, he joined Cartier alongside the company's president, Michael Thomas, and designed some of its most timeless creations, such as the Love bracelet, a revolutionary piece of jewellery for its time because it was attached to the wearer's wrist with a special screwdriver. It is even said that New York hospitals keep a screwdriver so that they can remove it from patients who come in wearing it. Even air traffic controllers, it is said, refer to it as a problematic object because it cannot be removed during checks. He continued in this vein in 1971 with the Nail collection, for which he was inspired by a nail, which he wrapped around the finger or wrist. This ring is still a best seller today!
After setting up his own business in 1974, he continued to invent and innovate to the point of gradually creating his own legend. His massive pieces feature gemstones as surprising as they are beautiful: jasper, tiger's eye, chalcedony, lapis lazuli. The colours and imposing shapes of her jewellery made her a success. In 1978, the American Gem Society asked him to design a collection from stones extracted in the United States: turquoise from Arizona, diamonds from Arkansas, sapphires from Montana… These pieces now belong to the Smithsonian Institution. He died in 1984, but left behind a unique and powerful body of work that will mark the history of creative jewellery for a long time to come. The book is written by Vivienne Becker and prefaced by Renato Cipullo, his brother. It includes numerous drawings, archive photos and beautiful family photos. So if you want to know everything about Aldo Cipullo and his work, you know what you have to do!
See you soon!