At a time when the gemmological laboratory report has never been so important, it is nevertheless necessary to keep an eye open to avoid making mistakes and inheriting a false or counterfeit report. Explanations.
A few weeks ago, one of my students came to me and asked me to check the moissanite she bought on the Ali Express website for the modest sum of 10$, shipping included. At first, I thought it was useless to check it because, without reading what was written on the cover of the report, it presented all the graphic charter of a GIA. But on closer inspection, I realised that I was looking at a report signed by GRA.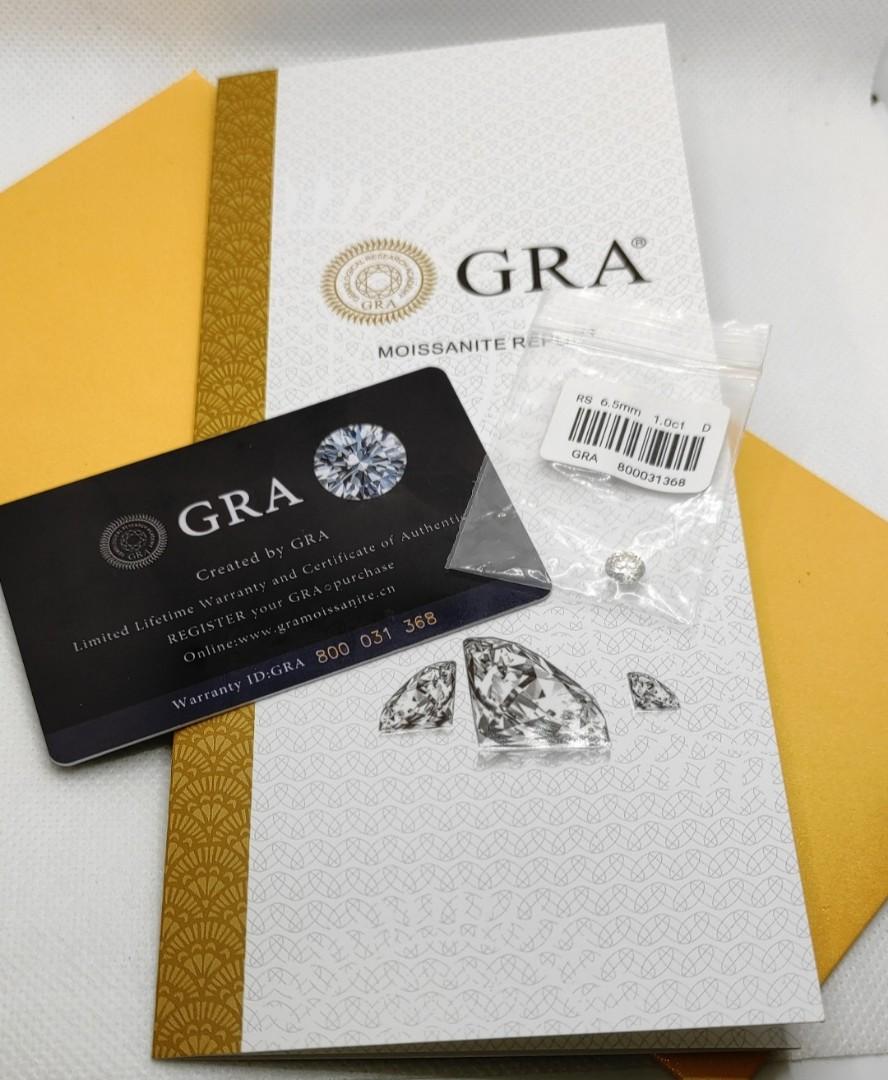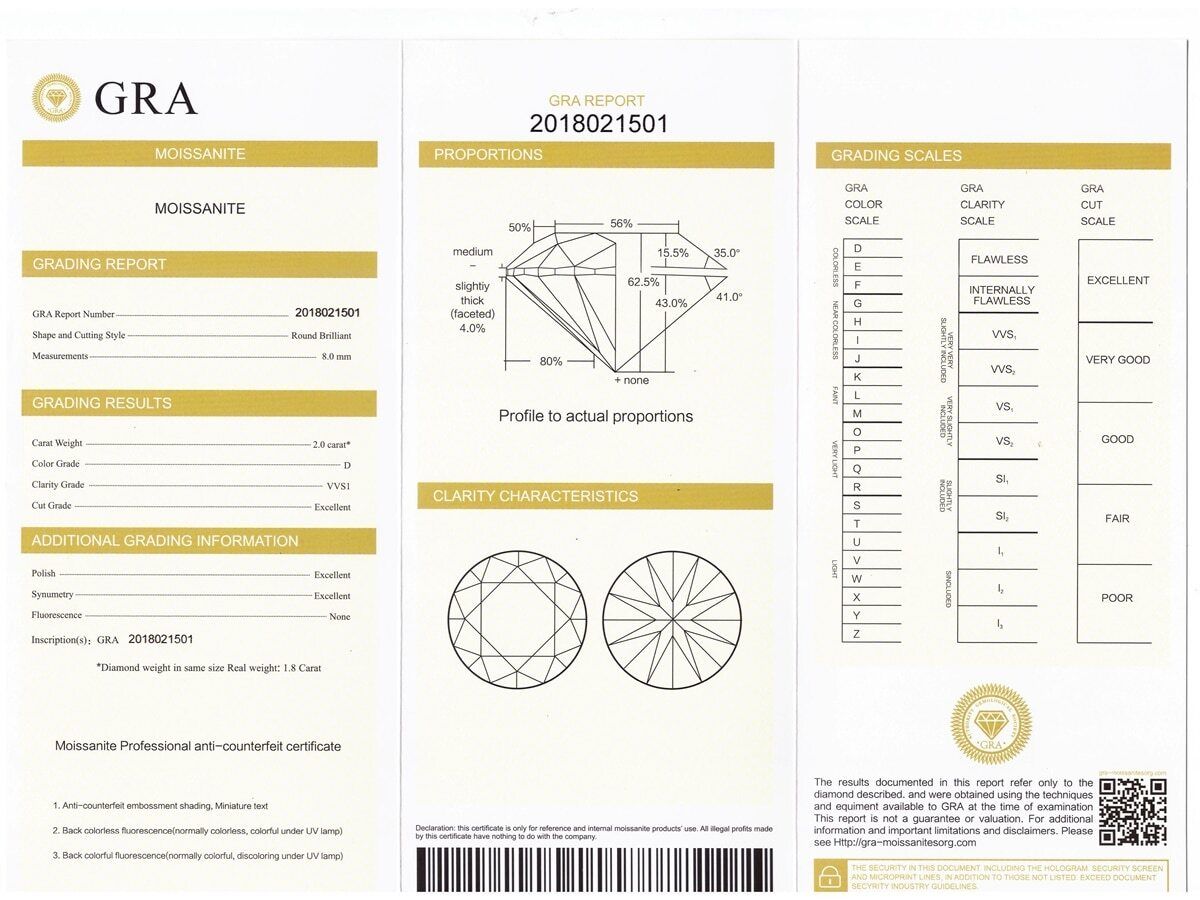 This type of GRA document is common on Chinese websites. Each time, synthetic moissanites are proposed. Photo: Aliexpress
Concerning the stone of my student, no problem after verifications, it was indeed a synthetic moissanite whose characteristics corresponded to the report except for the weight which was very slightly different. I was a little surprised by the price, which seemed very low, but I didn't dwell on it. I did decide to post a note on the Gemmology/Geminterest forum on Facebook as it was more the intellectual property issue that concerned me. I also exchanged with some dealers who, intrigued by the price of these stones, decided to order a few pieces. The returns were then very mixed because if several stones turned out to be synthetic moissanites, others were absolutely not. However, they did arrive at their destination with a GRA document whose appearance is extremely qualitative. Again, the resemblance to a GIA report was striking.
For the record, a GIA report. Photo: GIA
A few weeks later, I find myself in front of a stone of almost 1 carat bought as a diamond. The stone is presented in a box, with no report, but with a label marked GRA and a number on the back. The stone also has a laser engraving typical of certified diamonds. As I listen to the explanations, I realise how little this person knows about the market and how confused GRA and GIA really are. I decide to find out more about the GRA. After a few tests, the verdict is simple: it is again a synthetic moissanite.
I end up finding several websites whose DNS address is linked to China but whose contact address seems to be based in New York. Indeed, in China, the internet is not free, and it is necessary to obtain an authorization from the ministry of technology to open a website. One of the sites also gives an address in Hong Kong. In our case, the GRA refers to these different addresses:
Surprisingly, between my initial research less than three weeks ago and the writing of this note, the sites have been updated. Many of the spelling mistakes have disappeared and the site has been enriched with photos giving it a more serious look. So I decide to enter the number of the stone on these different occurrences. And I end up on a report corresponding approximately to the stone I have in my hands. Again, as before, it is the weight that is missing. The site indicates 1 carat when my scale indicates 0.94 carats. What can I conclude from this? It seems that the stones leave from China or at least that they transit through China. In the two cases that I came across, I was dealing with synthetic moissanites. The appearance of the report is misleading for both professionals and individuals who are completely new to the gem market. As for the low price, I can't explain it, unless a factory – or several – produces such a quantity of these stones that it manages to obtain the lowest production costs. Finally, how to explain the "exchange" of stones which sees the arrival of other materials than moissanite, perhaps simply the multiplication of intermediaries which ends up causing the loss of the initial information.
So be careful with these stones! You can find moissanites as well as other things. The report that goes with it is clearly not reliable and has only one objective, to imitate a GIA in order to mislead the customer.
See you soon!