A lot of work around here, less time to write on the blog these last weeks and I apologize for that. Nevertheless, I received some nice books that I really enjoyed. Here are some suggestions to enrich your jewellery libraries.
1-"North by Northwest" (🇬🇧) – Arnoldsche Publishers – From 28 euros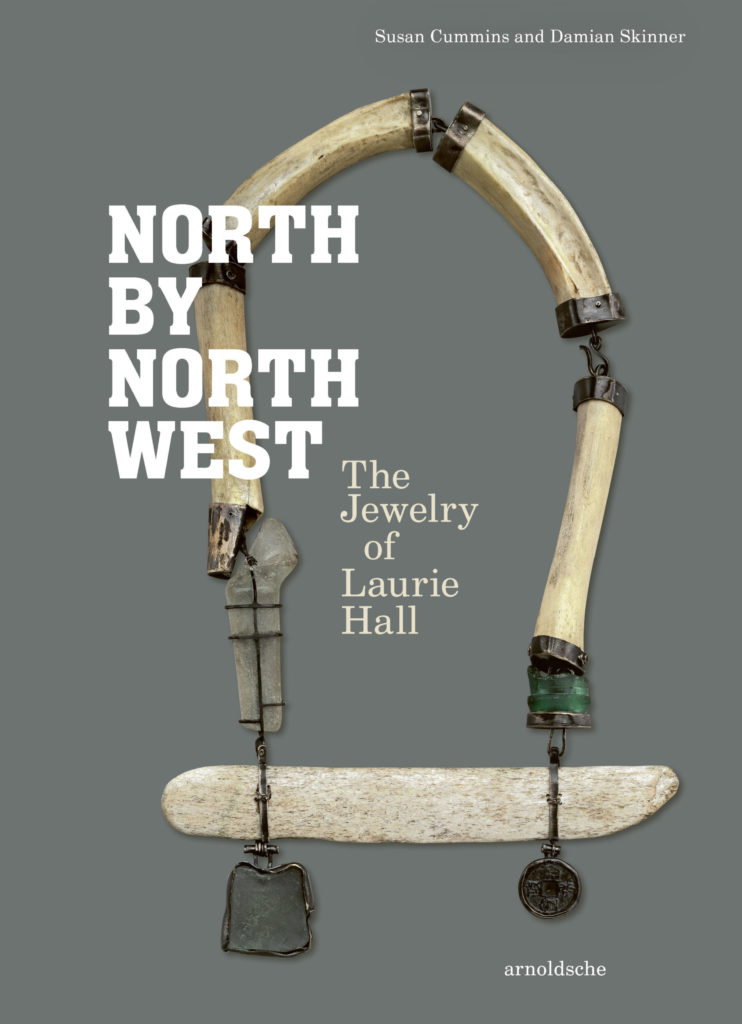 Recently, I received from Arnoldsche Publishers the first monograph dedicated to the jewellery artist Laurie Hall. And it was a real discovery of her work for me. I had already heard of her but had never really taken the time to discover her work and everything that surrounds it. This 112-page book with 77 illustrations, priced at 28 euros from the publisher, really allowed me to learn more about her and understand her work.
Laurie Hall was born in 1944 in Portland, Oregon and grew up in Cedar Hills, a suburb of Portland where her family lived. The family was not wealthy, but the children grew up in a world where art and music were very present. Her father was a handyman and little Laurie discovered a love for handmade objects. At the same time, she was educated in the culture of Native American artists from the Yakima region of Washington State. This culture will be part of the common thread in her work.
Her discovery of jewellery dates back to the 1960s when she took a course at Willamette University of Salem. Her discovery of Alexander Calder through an article in American Craft magazine convinced her that she had found her calling. She graduated with a degree in art education and became a teacher at Vashon High School and then Mercer Island, where she stayed for 24 years. Her meeting with jeweller Ramona Solberg in 1969 set the course for her artistic life. She became close to the artists who built the jewellery departments at Central University of Washington and the University of Washington.
In the territory known as the Pacific Northwest, many talents built their creative and narrative paths around the history of this geographic area. Laurie became very close to Solberg as well as Ron Ho and Kliff Slemmons. Her work is built around the Yakama culture, which she feels close to through her family history as her family were among the first pioneers to settle in this region in 1865. Her objective is to tell a story and a heritage. In the 1970s, she set up her own business as a jeweller in addition to her work as a teacher.
The book tells you in detail about her life, her encounters and gives you all the keys to understand her work and apprehend it at best. This remarkably well-documented monograph is written by Susan Cummins and Damian Skinner. They have already published the book "In Flux: American Jewelry and
the Counterculture" which I have spoken about at length and which seems to me to be indispensable for understanding the American culture around modern and contemporary jewellery. This additional book will therefore not be out of place in your home.
2-"La métaphysique du bijou – Objet d'histoires, parure du corps et matériaux de l'oeuvre d'art au XIXe siècle" (🇫🇷) – Presse Universitaire de Rennes – 28 euros
It is not often that a work in French on the history of jewellery is published. At least, an independent work. The result of the thesis work of the art history doctor, Charline Coupeau, this book, published by the Presses Universitaires de Rennes, proposes to analyse the 19th century, a complex and charged period, through its jewellery.
Strongly connoted, jewellery reveals everything about this eventful century which saw drastic cultural, societal and political changes. From the revival of the luxury industry to the end of Art Nouveau, this extremely high quality and extensively documented book allows you to better grasp the complexity, the richness and the specificity of the jewels of this century. You will come across the greatest jewellers, from Froment-Meurice to Vever, via Wiese, Odiot, Nitot, Mellerio and Morel. So many names that are inseparable from this turbulent century.
The 19th century was the era of the industrial revolution and was a century of profound changes for man and society. These profound changes created a need to anchor oneself. The jewellery of the 19th century is thus a melting pot of symbols and codes. Hidden messages, special wear, position of jewellery on clothing, stones used, recurring motifs, the author analyses fashions and trends by comparing them with the major dates of this founding century, whose achievements are the basis of our current way of life. I can only recommend this book, whose three axes – object, body and material – will provide you with an understanding of jewellery that can be seen as an ideal key to investigating such a particular and innovative century.
3-"Lithomania" ( 🇬🇧🇩🇪) – Arnoldsche Publishers – From 28 euros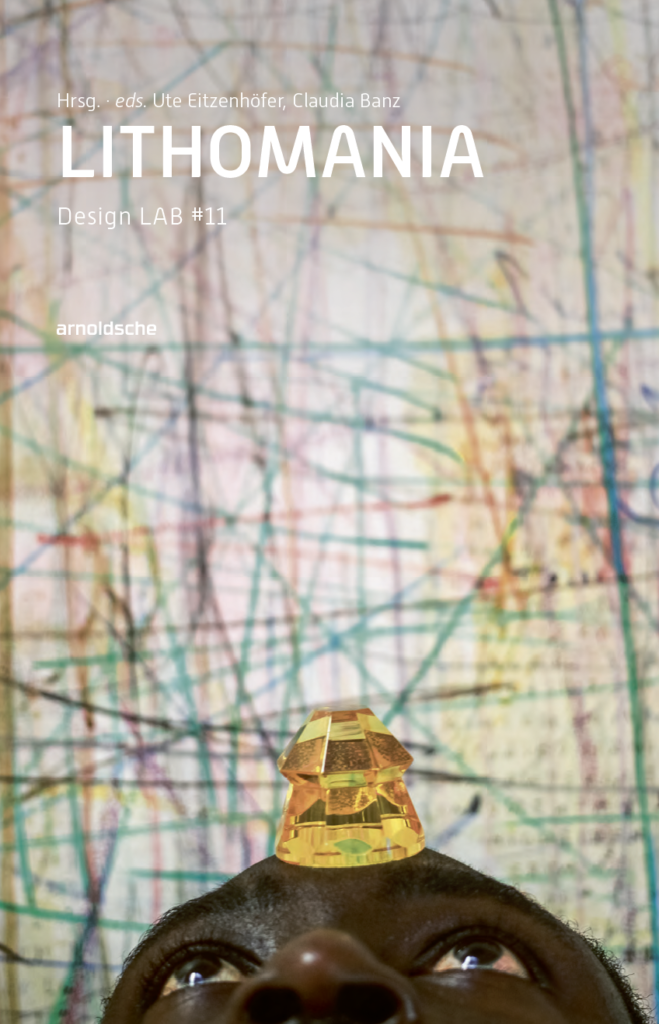 "Lithomania" is the catalogue of the exhibition of the same name conceived by the students of the Hochschule Trier's Faculty for Gemstone and Jewellery in Idar-Oberstein. The purpose of the exhibition is to respond to an invitation from the Design Lab of the Museum of Decorative Arts in Berlin to explore and confront the museum's collection and to propose their own view of stone and its possibilities, while maintaining a jewellery focus to sublimate it.
Between culture, history, ecology and politics, the university students question the function of stone as a privileged medium for today's jewellery. Political objects, sacred objects, economic objects, stones answer various questions and provoke strong and legitimate reactions around the extraction and management of resources.
Around a precise angle – the human fascination for stones – the students' work attempts to respond to this fascination by recontextualising it in contemporary and current jewellery. The result? A fresh, innovative exhibition that questions the material, its meaning and its multiple and complex realities.
See you soon and enjoy your reading!