This house was founded in 1909 in New York when John W. Charlton set up his own house. But it seems that he had many years of experience in this sector behind him. But for us, the story begins in the early 20th century.
The story we are interested in is very short, because Charlton, and later Charlton & Co. did not exist for very long. Explanations.
The company opened its doors in 1909, located at 298 Fifth Avenue, NY and was known under the name J. W. Charlton. Soon, a partner by the name of Robert S. Chapin added his experience and the firm became Charlton & Co. At that time, the company moved to 634 Fifth Avenue, NY.
In 1919, Charlton retired from the business and his two partners at the time – James Todd and Grant A. Peacock took over. At the end of the 1920s, the company opened branches in Palm Beach (Miami) and in Paris in the famous Rue de la Paix. They continued to offer customers high-end jewellery and products such as cigarette cases, lighters, etc. The company worked with major European houses and its selection included well-known signatures appreciated by a public of connoisseurs.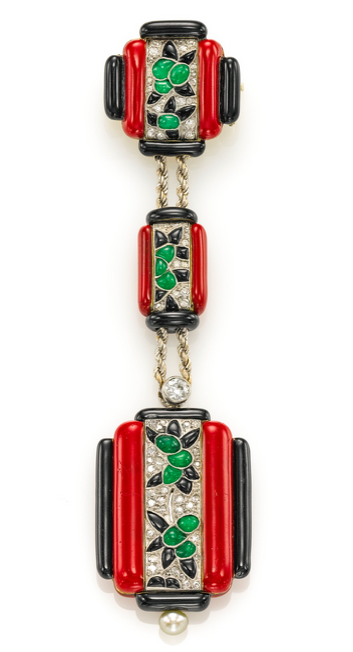 This pocket watch, signed by Vacheron & Constantin and with a frame made by the French firm Verger Frères, was sold at Charlton & Co. around 1924. Platinum, enamel, diamonds, onyx, jade. Sold for $27,500. Photo: Sotheby's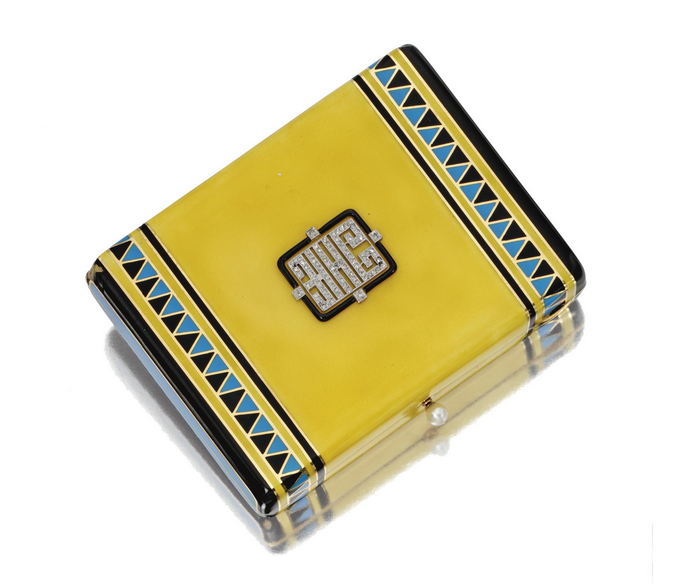 Gold enamel and diamondvanity case , circa 1925, signed Charlton & Co. William R. Coe II, it sold for over $10,000. Photo: Sotheby's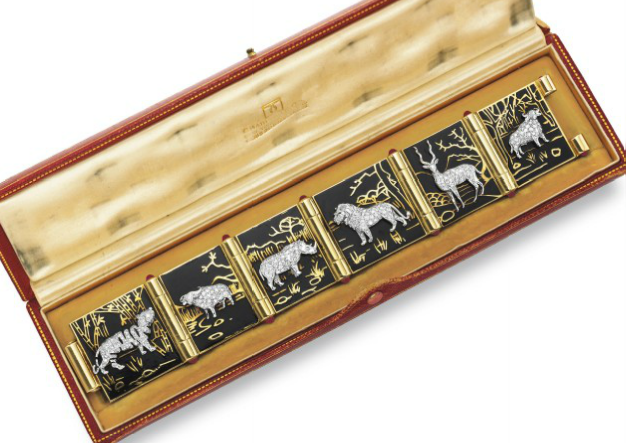 Enamelled gold, diamond and ruby bracelet. Signed Charlton & Co, circa 1935. Sold in 2009 at Christie's for over $68,000. Photo: Christie's.
Platinum, diamond and emerald brooch. Signed Charlton & Co. circa 1935, it sold for $50,000 at Sotheby's. Photo: Sotheby's
In the 1930s, probably as a result of the Great Depression, the company's ancillary branches closed and Grant A. Peacok became the sole owner. Peacok became the sole owner of the company in 1943. The name of the company was permanently changed to that of the owner. Later, Peacok, which is still in business, moved to its current address at 450 Park Avenue, NY. It is now run by Peacok's granddaughter Kathleen Peacock.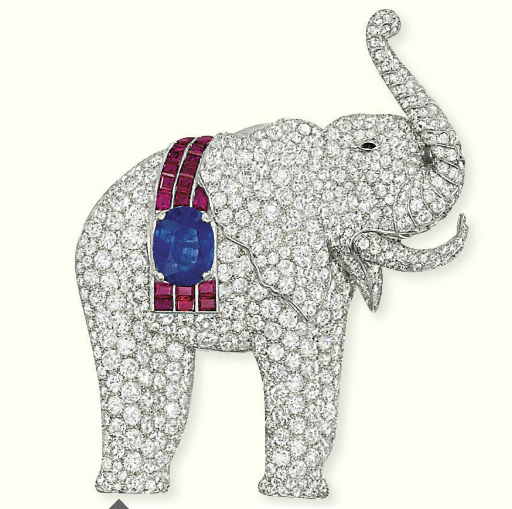 Platinum, diamond, ruby and sapphire elephant brooch. About 1950, signed Charlton. The sapphire is Burmese and weighs 4.32 carats. This piece sold for over £16,000 in 2009 in London. Photo: Christie's
I am dedicating this article to this house because it is completely forgotten. Yet the pieces – which are rare on the market – can fetch quite high prices. A piece from this house went on sale at Sotheby's on 5 February 2015.
See you soon!