A soothing place dedicated to the designer's work. Photo: Annette Girardon
A week ago, I had an appointment in the 1st arrondissement of Paris. Just behind the Place Vendôme, in a pretty little courtyard, a charming boutique whose door is just waiting to be pushed open by jewellery lovers… as long as they have made an appointment with the creator of this place.
At the beginning, a drawing. Photo : Annette Girardon
So it was there that Annette Girardon very kindly received me to present her work. A particularly friendly meeting that lasted until early evening and spent contemplating coloured gems and her jewellery.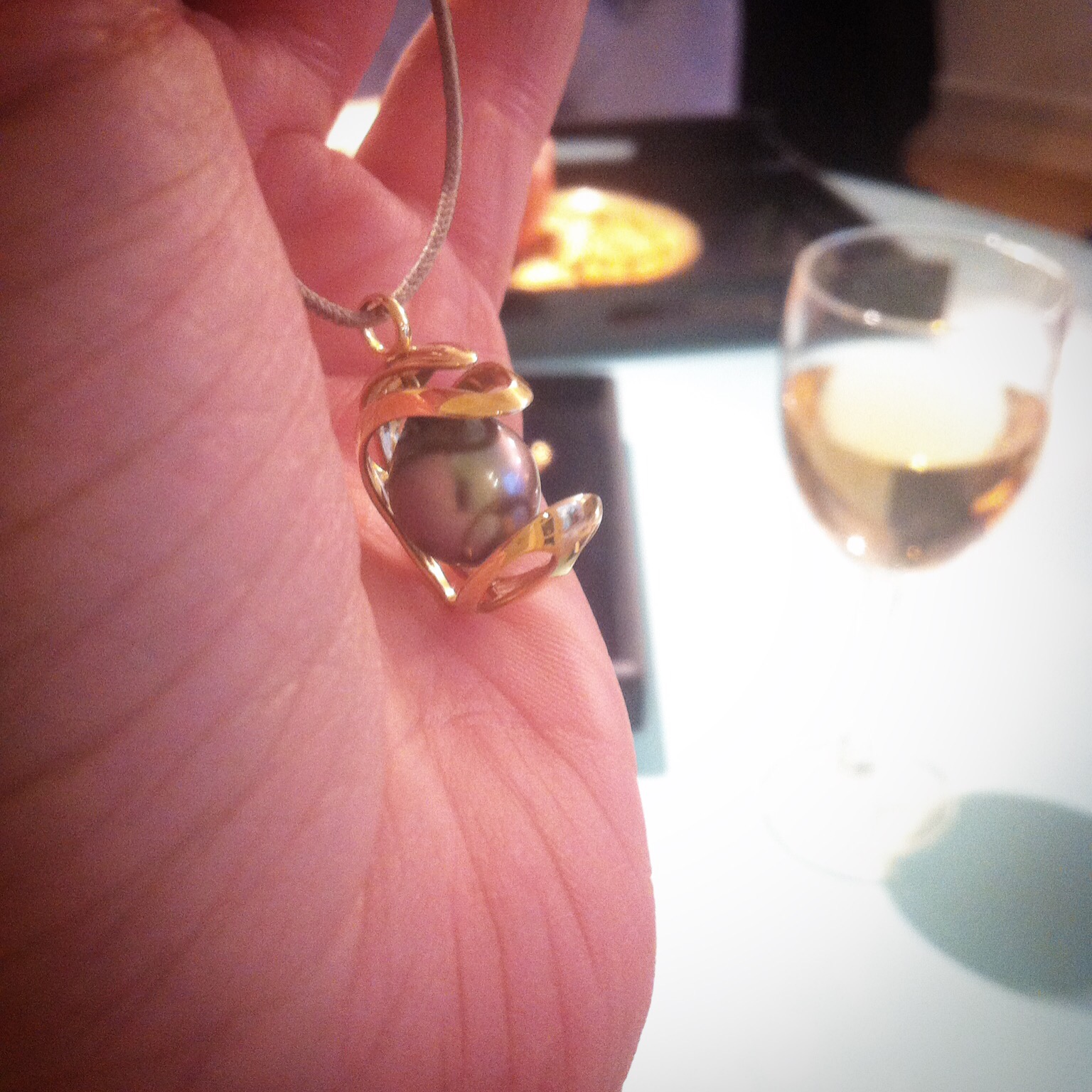 Yellow gold and Tahitian pearl pendant. Created by Annette Girardon. Photo: The Gemologist
Annette is German and jewellery has long been a part of her life. Her grandmother used to talk about it a lot and she has always had a keen interest in these somewhat magical objects. But before returning to jewellery, she had another professional life full of meetings and travels, mainly in Eastern Europe.
And then, about fifteen years ago, she stopped everything and resumed her studies at the BJO in Paris, rue du Louvre. Working at the bench, model and wax to further develop her innate sense of volume, learning and practising design and especially gemmology. But above all, hours spent in contact with jewellers in the workshops of the 9th arrondissement of Paris who work for the most important houses. And she exercises her hand and her eye…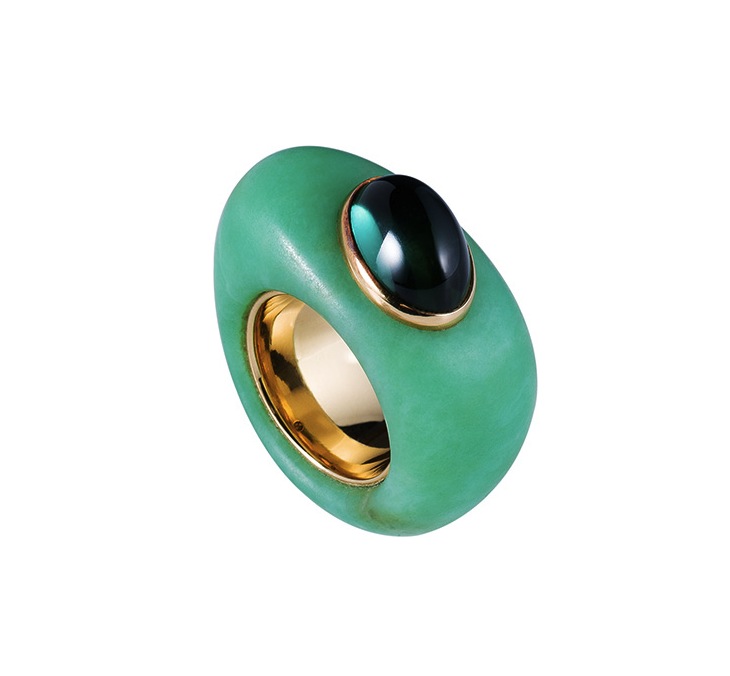 Neolithic ring, yellow gold, chrysoprase and green tourmaline. Photo and creation : Annette Girardon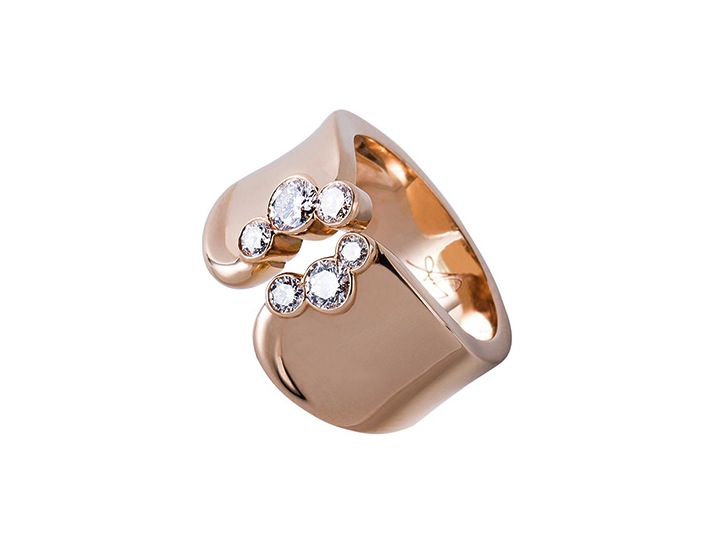 Tao ring in yellow gold and diamond. Photo and creation : Annette Girardon
Her first exhibition took place at the Hôtel Dassault in 1999, where she presented her creative work for the first time, which has since seduced many clients. Since then, she has continued to offer almost exclusively ultra-personalised creations, the result of a long exchange between her and her clients. Through creative workshops, she leads her clients to reflect on themselves and on what characterises them. From there, the design and creation of a unique piece of jewellery follows.
Necklace Croches in yellow gold, ametrine and cultured pearl. Photo and creation: Annette Girardon
Annette also offers a collection of pieces that she will present to you by appointment at her boutique. From time to time, she adds rings, necklaces or pendants to this box of wonders. This desire to offer punctual models is based on the desire to work as closely as possible to her inspiration, to her customers and to the requests they make for personalised creations. Classic jewellery or on the contrary full of audacity, everything is above all a question of balance and harmony between the materials.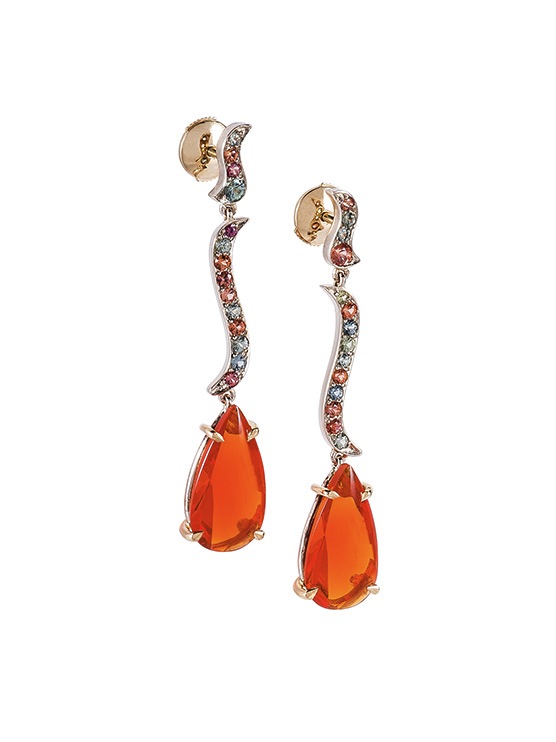 Vesuvius earrings, in yellow gold, coloured sapphires and fire opals. Photo and design: Annette Girardon
Creation is a matter of dialogue and I strongly encourage you to go and meet her in the Rue du Mont-Thabor. Talk to her about your desires, your favourite stones and the things or places that inspire you. No doubt you will leave a few weeks later with a piece of jewellery just made for you!
Annette Girardon (By appointment): 7 rue du Mont-Thabor 75001 Paris
See you soon!