Noor Fares. This is a name I have known for a few years now and whose evolution in the world of jewellery I have been following with pleasure, as her universe is so personal. A few days ago, I had the chance to talk to her for a little while during her presentation at White Bird, a jewellery concept store located on rue du Mont Thabor and Boulevard des filles du Calvaires in Paris. A rather incredible address – so refined and really pretty is the selection – where you can find designers from all over the world. A place I recommend you to visit one day when you are in Paris.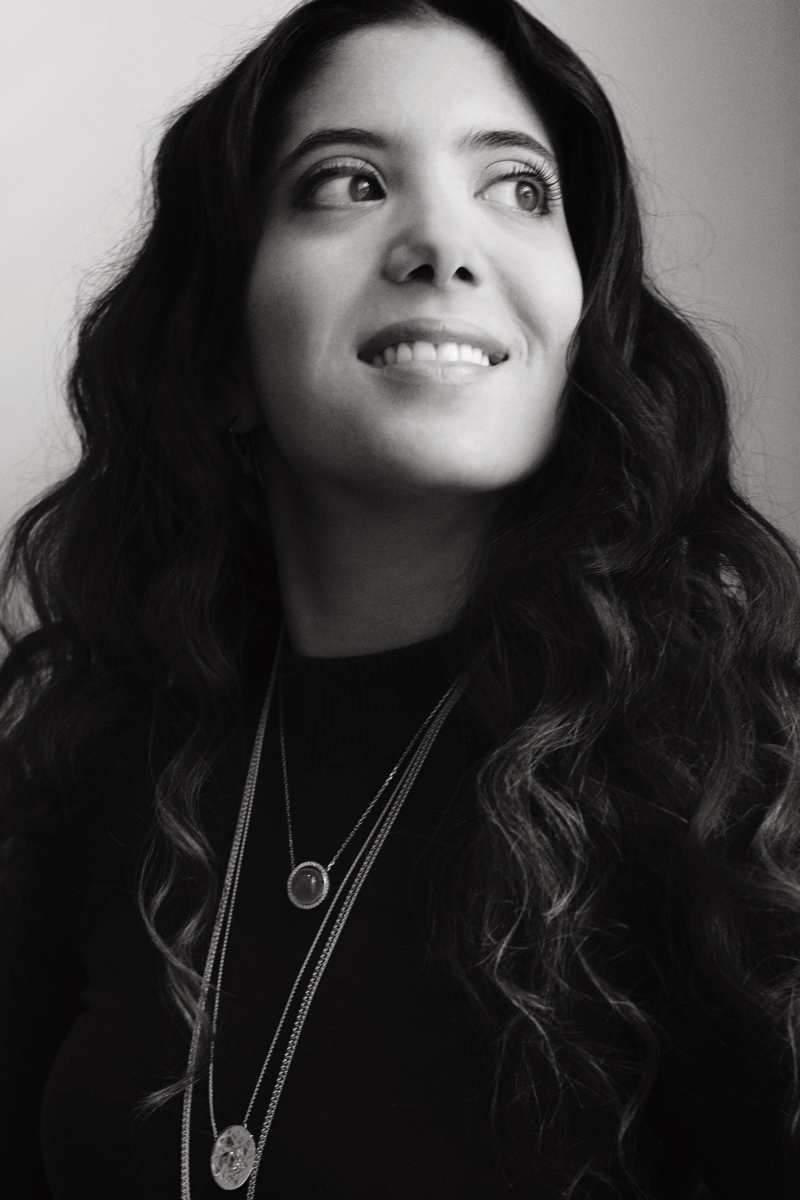 Noor Fares by Philippe-Kiliot.
But back to Noor and our meeting. Her new collection is called "Akasha", a term that comes from a Sanskrit word meaning Ether and refers to air, space, and more specifically to the mystical notion of the in-between that is well known to those who practice meditation and inscribe their life practice in yoga.
In this new opus, we find four distinct but complementary chapters in terms of both the forms and the gemstones used on the jewellery: Sri Yantra, Flower of Life, Navratna and Inle Amulet. This last word perfectly translates the designer's desire to offer, from the beginning, a talismanic jewellery that would act as a protective element, as she explained to me during our meeting: "Jewellery is an element that is often worn against the skin, it is often considered as a talisman, especially when it has been handed down. I like to be able to give this notion to my creations".
Some people will say that it is a fashion effect, but I personally think that the more the jewellery carries meaning and symbols, the more interesting it is as an object of adornment, because it is part of a particular approach specific to the wearer. And in this case, you don't choose to buy a piece of jewellery from the collection by chance.
Flower of Life ring, gold, moonstone, diamonds and various small cabochons of sapphires, garnets, amethysts or tourmalines. Photo: Noor Fares
The new pieces are thus a kind of invitation to an inner journey. But they also transcribe a part of the journey of Noor, Lebanese, born in Paris, student in the USA and then in London where she now lives with her husband. On the programme: labradorites, engraved opals, coloured sapphires and also diamonds punctuate the collection whose pieces were made in Jaipur. A beautiful spiritual journey that I hope you will enjoy as much as it seduced me when I discovered it.
Sri Yantra bracelet in gold, diamonds, amethysts, peridots, aquamarines and tourmalines. Photo: Noor Fares
Inle Amulet pendant in gold, labradorite, pearl and diamonds. Photo: Noor Fares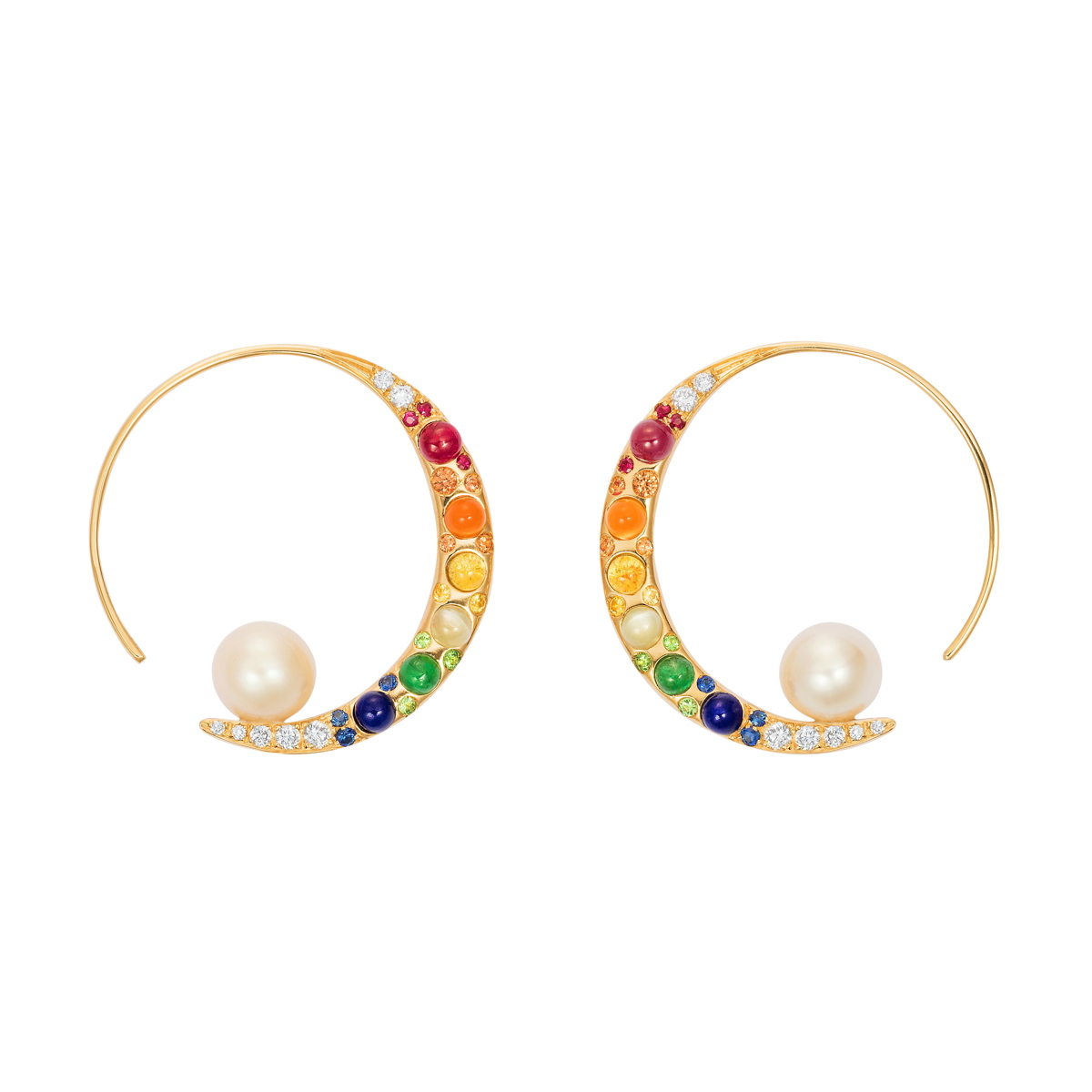 Navratna Moon earrings in gold, pearls, diamonds, rubies, sapphires, peridots and garnets. Photo: Noor Fares
Sri Yantra pendant in gold and quartz engraved on opal. Photo: Noor Fares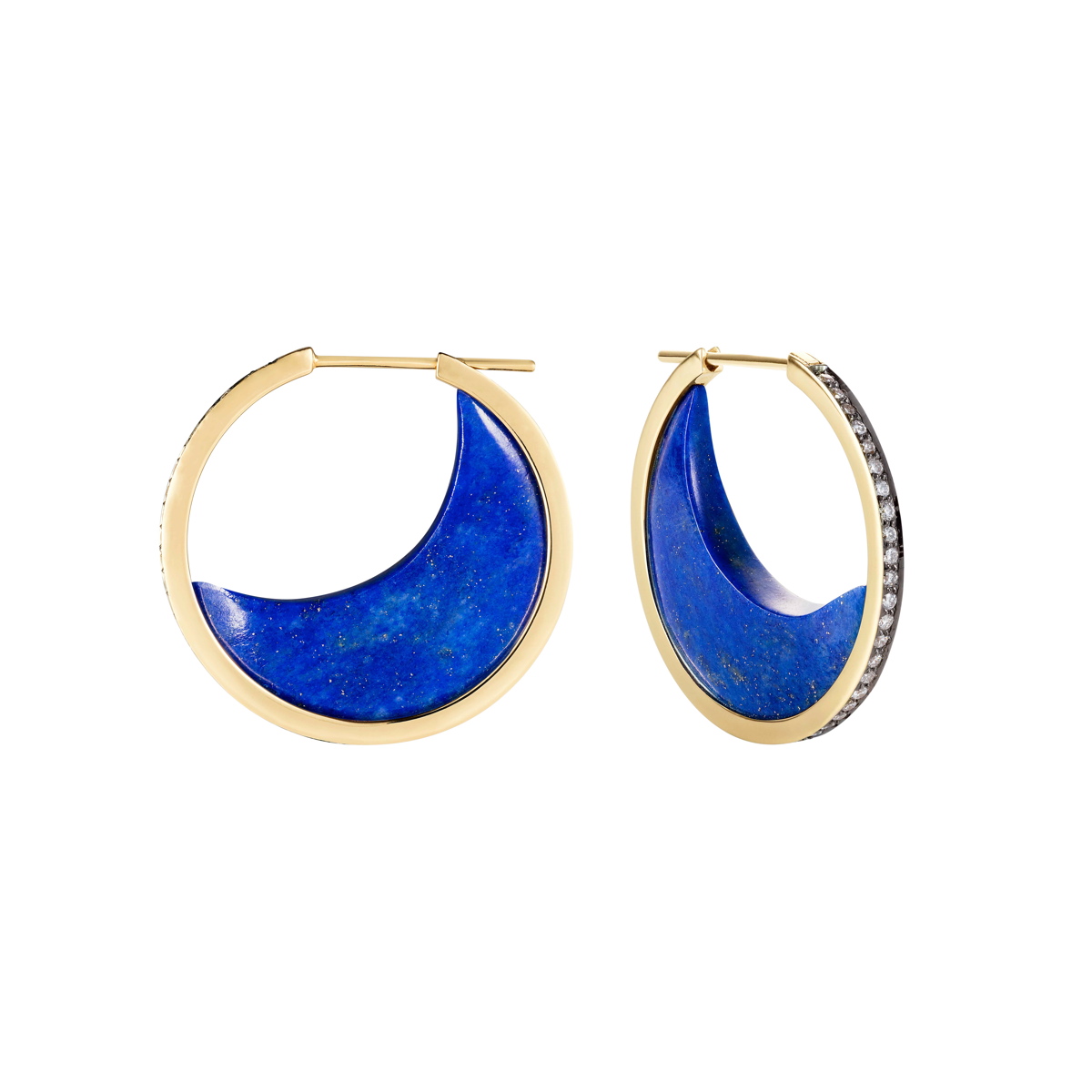 Chandra Crescent earrings in gold, diamonds and lapis lazuli. Photo: Noor Fares
Gold and diamond Burmese ring. Photo: Noor Fares
See you soon!