Dear French readers, you will find below the translation of my article " Architecture and astronomy: Elie Top ", originally published on the Jewelry Connoiseur website. The American version is available via this link.
*****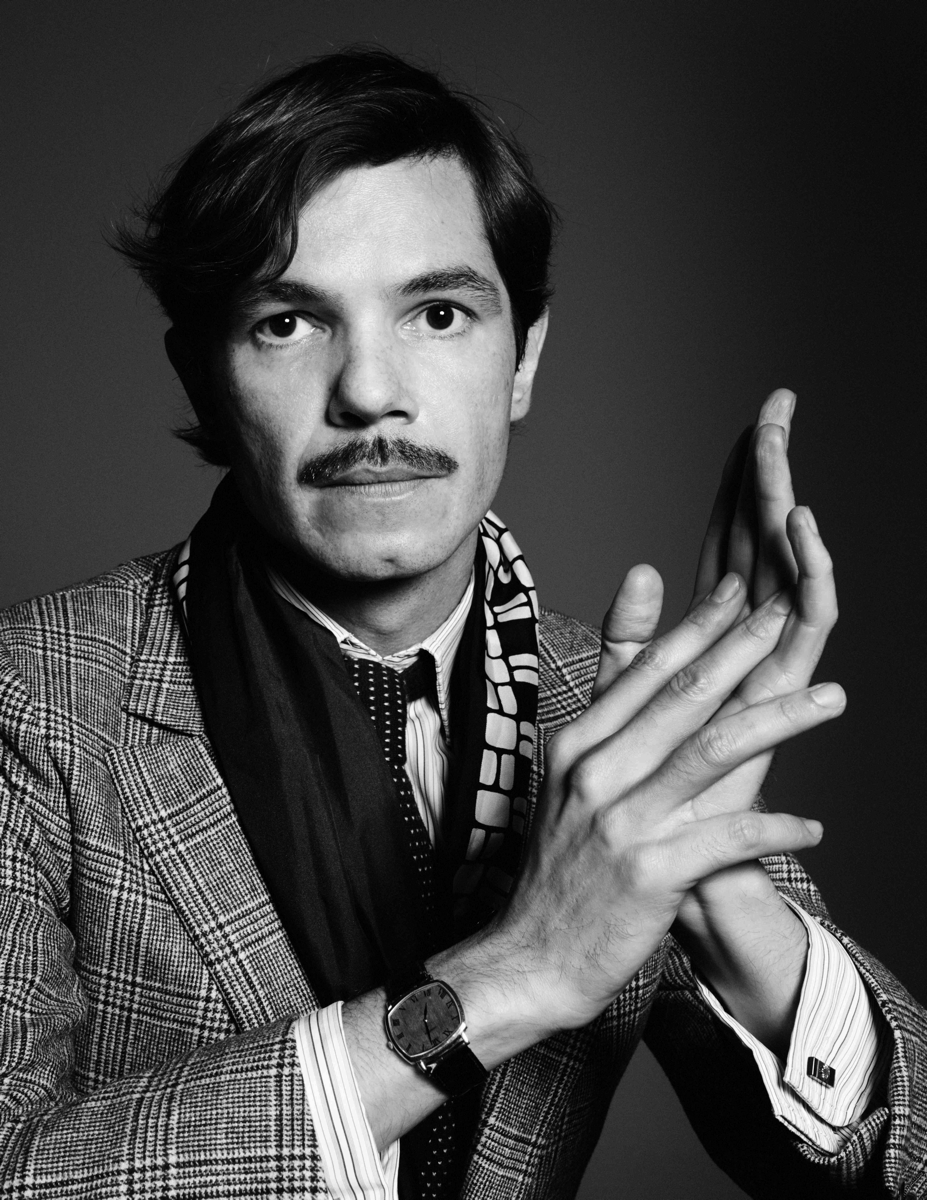 Mr. Elie Top. Photo: Elie Top
Meet the Parisian jeweller who draws his inspiration from a magical world of mechanisms and stars
Elie Top is one of the most intriguing and acclaimed jewellery designers in Paris. Tall and elegant, he is as modest as he is charismatic. It may seem incongruous, but it is this surprising duality that makes the man as interesting as the jewellery he creates.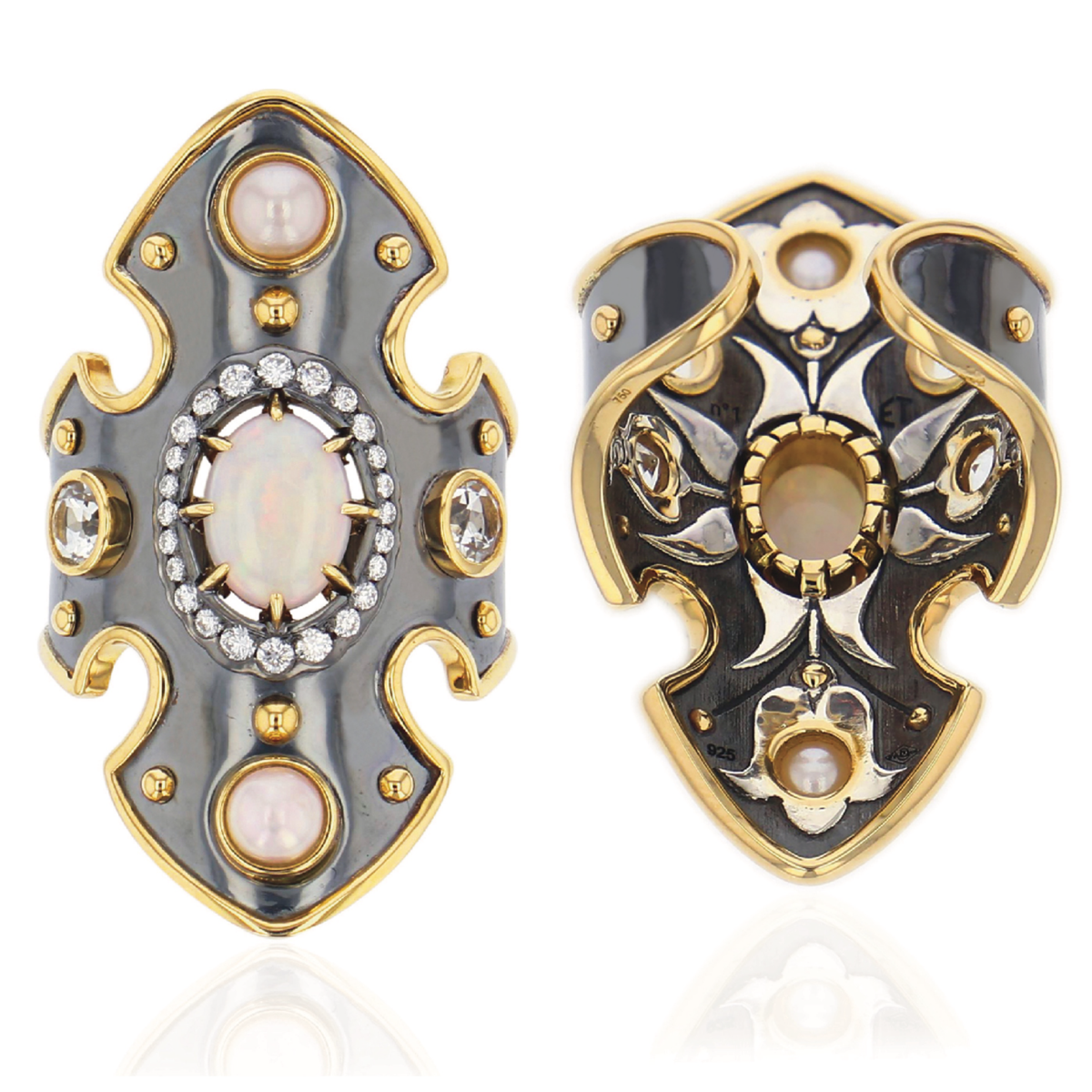 Blason ring from the "La Dame du Lac" collection, made of silver, gold, diamonds, opals and freshwater pearls. Photo: Elie Top
In the beginning, there was a sketch
Elie Top has always drawn, his coloured pencils have been with him since childhood. At first he sketched castles, then gardens. At the age of 13, he even wrote to Christian Lacroix to tell him that he admired his drawings and sent him his own work. The designer replied and encouraged him on his own creative journey. At 17, Top joined the Chambre Syndicale de la Couture in Paris, followed by a position with Yves Saint-Laurent. After meeting fashion designer Alber Elbaz – then creative director of Lanvin – Elie Top spent 15 years at the French fashion house. In 2015, after a long career designing jewellery and accessories for others, he decided to launch his own brand. Elie Top Jewelry was born.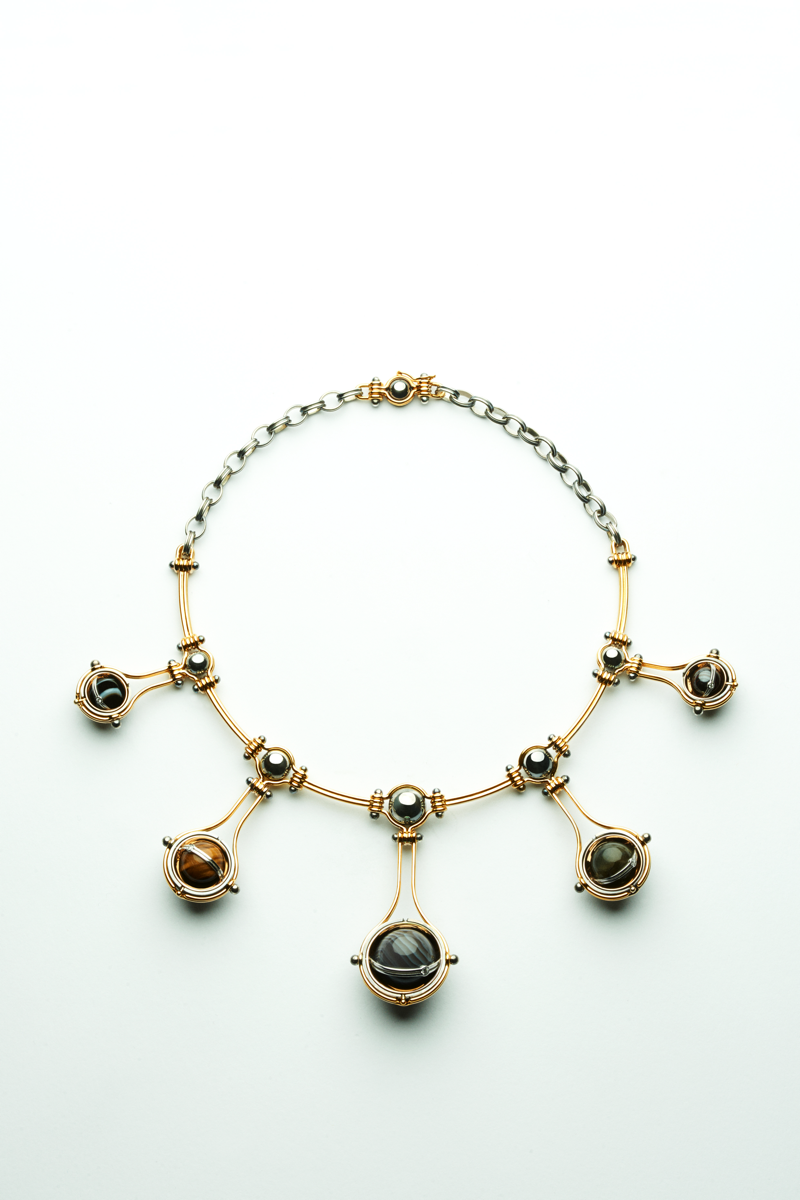 The necklace Plutot in silver, gold, diamonds, onyx, tiger eye and iron eye. It is shown here "open". Photo : Elie Top
The Scaphandre ring in gold, silver, diamonds and malachite. Photo: Elie Top
He was 20 years old when he really discovered precious jewellery through the eyes of Clare Saint, YSL's historical press relations manager who was passionate about the Boivin and Belperron houses. Top then explored the world of Jean Després, one of his favourite designers.
The Toi&Moi Sirius ring in silver, gold, diamonds and emeralds. Open and closed. Photo: Elie Top
At the Top of his game
His passion for design and geometry is reflected in his pieces inspired by his passion for architecture, where no detail is left to chance. The designer's love for mechanics characterises his creations. This is his signature: jewellery that can be opened or closed, revealing or hiding details and weaving an intimate bond between the piece and its wearer.
The result is collections that tell stories of stars and magic, timeless pieces, a parallel universe where cosmic and medieval inspirations are combined. "Sirius", "The Lady of the Lake" and "Secret Cosmogony" are among his latest collections. When asked about his favourite design, he points to the Etoile Mystérieuse pendant – one of the most complex pieces his jewellers have created.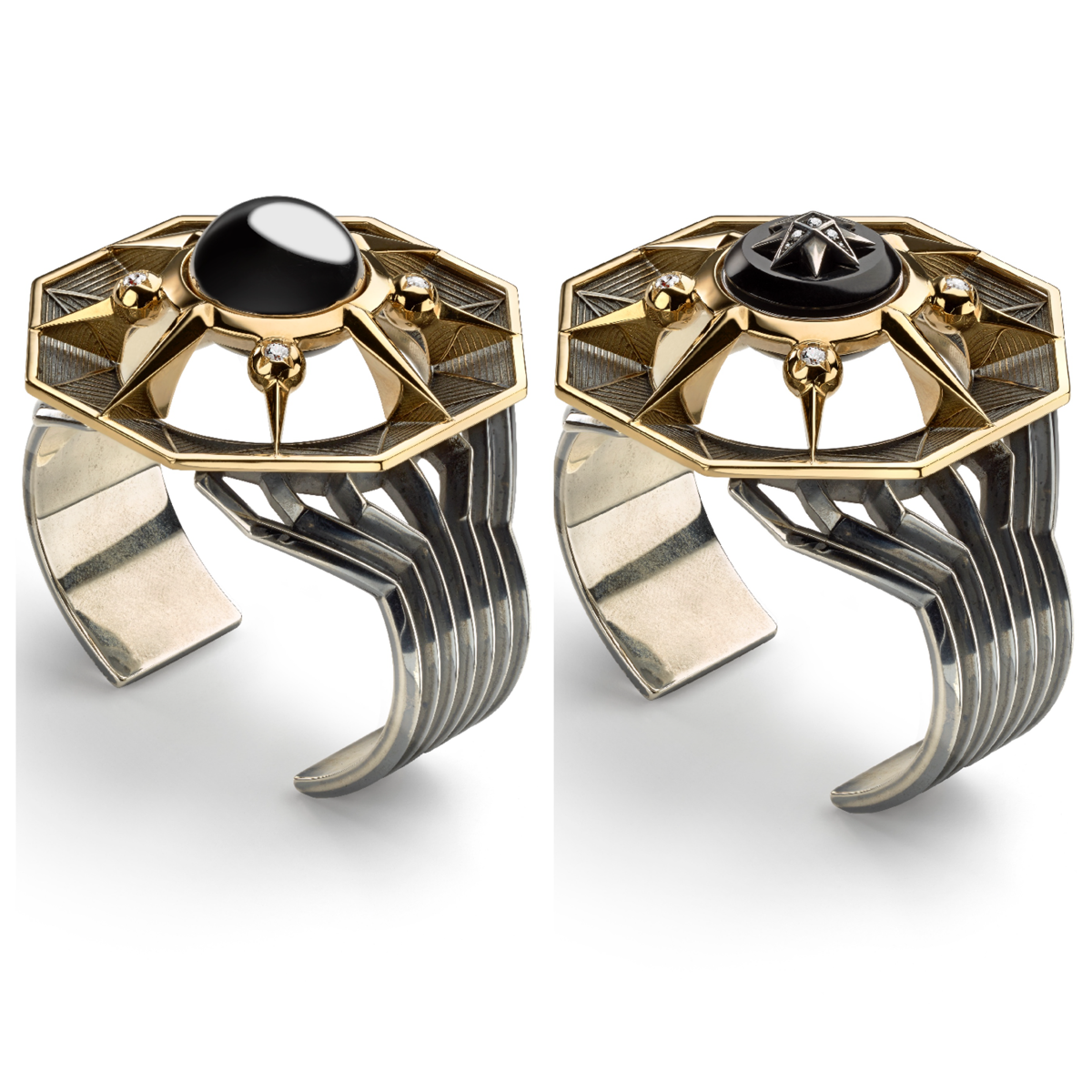 The Etoile Mystérieuse bracelet in silver, gold, onyx and diamonds. Open and closed. Photo: Elie Top
A few months ago, he was a guest at Sotheby's and then Christie's (in November 2019), where he curated the first 30 lots in the Paris Joaillerie catalogue in April 19, celebrating the retro style represented in joyful and atypical gold and diamond jewellery.
As for the future, he will launch a new collection in the coming months and is working on many new projects. Because fortune favours the bold!
See you soon!