Dear French readers, you will find below the translation of my article " Generations of style: Buccellati ", originally published in Rapaport Magazine and then on the Jewelry Connoiseur website. The American version can be accessed via this link.
*****
The Italian family-owned house celebrated its 100th anniversary in 2019 with a new diamond cut, a collection of vintage pieces and a prominent entry into the Richemont luxury group.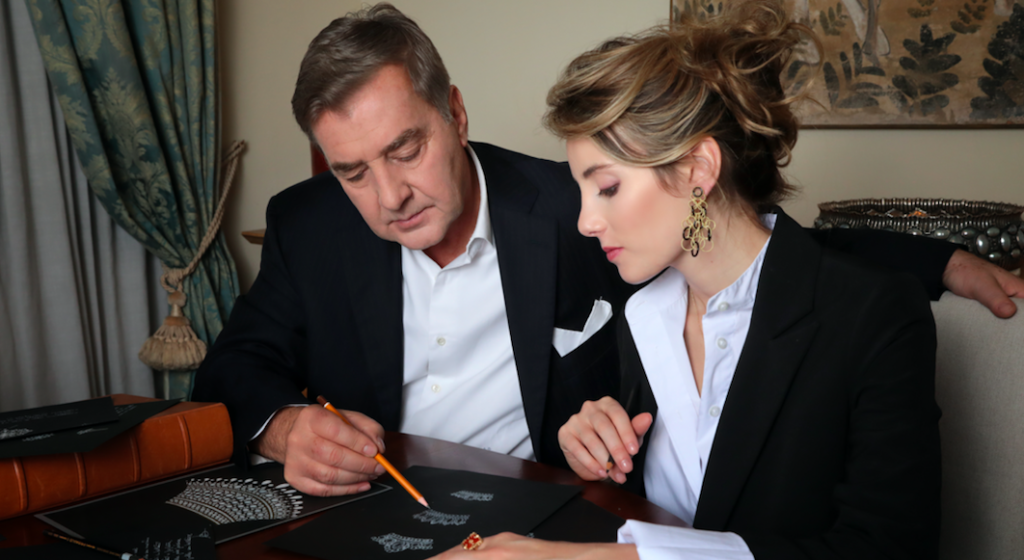 Andrea & Lucrezia Buccellati. Photo: Buccellati
Since founder Mario Buccellati opened the first Buccellati boutique in Milan in 1919, the luxury house has been making exceptional pieces for discerning customers in Italy and the rest of Europe. These customers included royalty, such as the founder's friend Gabriele d'Annunzio, Prince of Montenevoso, who nicknamed him "the prince goldsmith".
International recognition came after World War II when Mario's son Luca opened the first American shop in New York in 1951, followed by a second in 1954 on Fifth Avenue. Locations in Paris followed, as well as numerous other shops in the United States, Asia and the Middle East. The house continued to grow throughout the 20th century, becoming increasingly famous for its handcrafted pieces of proven refinement and delicacy. 2019 marked the 100th anniversary of the house as well as its surprise takeover in October 19 by the Richemont Group, owner of Cartier and Van Cleef & Arpels. Andrea Buccellati, Creative Director alongside his daughter Lucrezia, discusses the history of the brand and its current plans.
Mario Buccellati's historic boutique in Milan. Photo: Buccellati
1- How has Buccellati's DNA evolved since 1919?
The DNA of the company has remained the same since 1919, the year we were founded. The Italian Renaissance, nature and classical architecture, expressed through the ancient techniques of goldsmithing, characterise it perfectly. Since then, the creative direction has always been in the hands of one member of the family, and of course it has evolved over time and with the tastes of each. Each family member has brought their own influences, but the basic DNA has remained unchanged.
2- What do you think makes new generations of buyers fall in love with your designs?
It's a timeless style because its DNA and design concepts are deeply rooted in our heritage. It is also suitable for new generations because it is not a static style; it is influenced by the way the family designer lives their own life and sees the world around them. In this sense, the Buccellati style is both timeless and contemporary. It never goes out of fashion!
Necklace set with cultured pearls, emeralds and diamonds, designed by Gianmaria Buccellati. Photo: Buccellati
3- How do you and Lucrezia work together? How does each generation contribute to the collections and designs?
We work together on specific projects and collections. For the art collection, for example, which was based on the inspiration we got from impressionist paintings, we sat side by side, drawing our feelings, and the collection was beautiful. We can't always sit next to each other, as my daughter lives in New York, but we call each other if necessary when we need to discuss the creations and make our comments. Each generation has contributed to the evolution of the design of the house because each one has lived through a different period, which has had its influence on their lives. It's a kind of natural evolution.
4- Where are your main clients based?
They are all over the world and travel a lot. At the moment I would say Asia.
5- Which pieces are the most popular?
We have different iconic jewellery pieces representing our specific style and techniques, but the most important are the cuff bracelets and rings, which are admired all over the world and loved by all our customers.
Sterlizia cuff in yellow and white gold, 263 diamonds. Photo: Buccellati
6- How did you mark the 100th anniversary of the house and did it influence your latest collection?
The 100th anniversary was celebrated with the launch of the new Buccellati cut, a special stone with an innovative design inspired by the house's logo. The diamond is certified by the Gemological Institute of America (GIA) as a Buccellati Cut. With this new diamond, we have designed a very special high jewellery collection of unique pieces.
To celebrate our anniversary, we have also introduced the Vintage Collection, which consists of historical pieces that are displayed in many shops around the world. Each item comes with its original packaging, when available, and a certificate of authenticity. We have also launched a limited edition collection of Opera pendants set with coloured stones, and this classic line is very popular with our customers.
We partnered with Sotheby's Paris, offering a large part of our own vintage collection at auction in Paris. This sale realised EUR 600,000. We also created an exhibition with historical pieces from some of our clients. Visitors had the chance to admire rare and beautiful jewellery designed by Mario and his son Gianmaria. It was a short event, but enjoyed by everyone.
7- What does becoming part of a group like Richemont mean for the company?
It is definitely an important step for Buccellati. We are looking forward to a year of growth with our new partners, based on both strong commercial development and a commitment to preserve our traditions.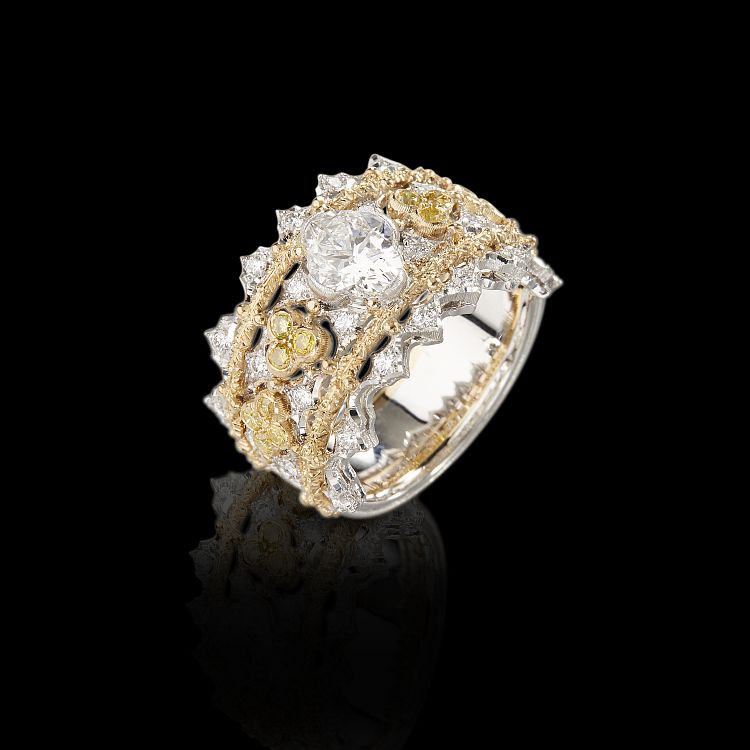 Evanthe ring in white and yellow gold set with a 0.92 carat Buccellati cut. Photo: Buccellati
FLORAL FACETS
The new Buccellati cut, which the GIA compared to a flower, is the result of a long collaboration with the Antwerp-based company Taché Diamonds. Buccellati uses diamonds from Botswana, South Africa and Russia for this fancy cut, with its 57 facets and carefully designed angles. The first stones available to customers will weigh between 0.50 and 2.39 carats (D to G; VS2 to VVS1), said Honorary President and Artistic Director Andrea Buccellati.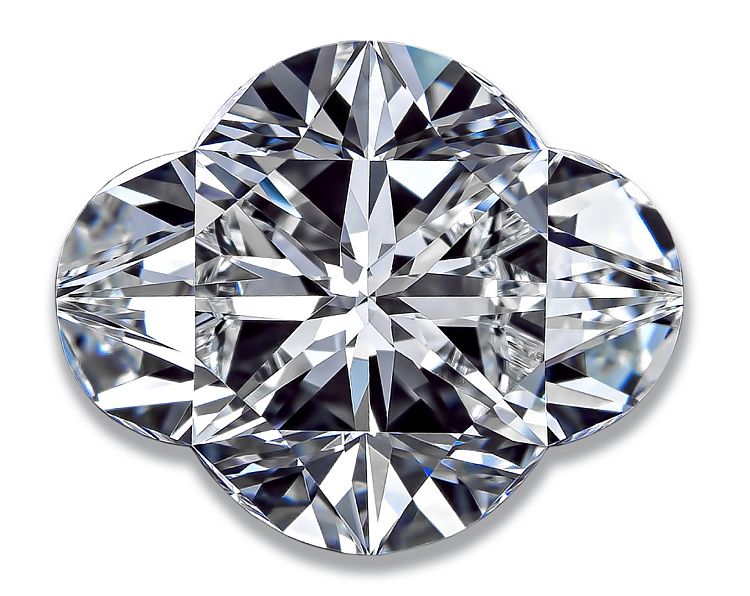 The Buccellati Cut. Photo: Buccellati
See you soon!