Dear French readers, you will find below the translation of my article " Material pleasures: Suzanne Syz ", originally published on the website Jewelry Connoiseur. The American version can be accessed via this link.
*****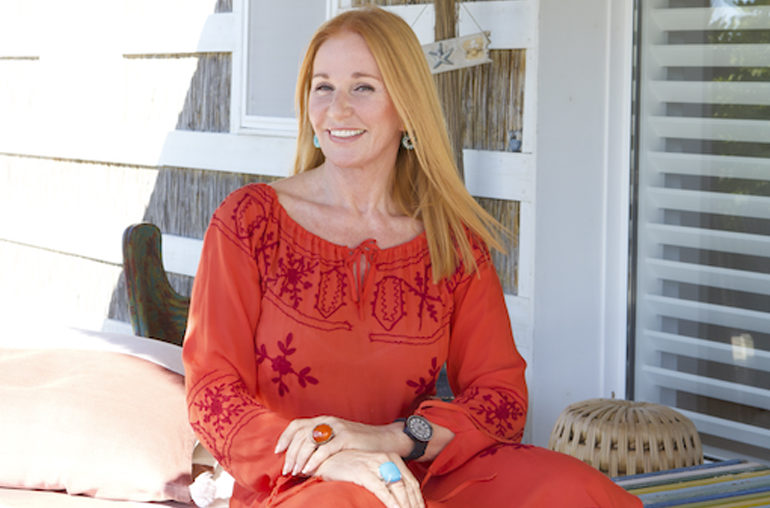 Suzanne Syz
The Geneva-based designer mixes traditional gemstones with unconventional materials to create pieces that are as stunning as they are unique. Meet the queen of pop-art jewellery!
Her humour and playful approach to jewellery design have earned Suzanne Syz a special status in the jewellery industry. For example: a bracelet depicting a bunch of asparagus was sold out 20 minutes after it was posted on her Instagram account. This is the kind of buzz the Geneva, Switzerland-based designer generates with her internationally sought-after designs. She usually opts for unusual materials, such as coloured aluminium, titanium and ceramic. These materials, which feature in designs that draw inspiration from both urban culture and contemporary art, often refer to the art collection she is building with her husband, some of which can be seen in Geneva in the lobby of Syz Bank.
Yellow gold and aluminium Chesterfield ring set with a 44.78 carat rubellite cabochon and light brown diamonds. Photo: Suzanne Syz
1- What is the theme of your latest collection?
I don't work on collections as such. As I produce a very small number of pieces per year (about 50 to 60), I work on them piece by piece, so there is not always a theme. I am very eclectic in my inspirations, and the latest pieces presented at the Ritz represent a variety of what I have been creating in the last few weeks for the January fashion week.
2- What materials and gems are you currently most happy to work with?
I've been taming aluminium for four years now and playing with titanium for at least 10 years. I love these two materials because they are both very light and we can make them in many different colours. I have always loved colours and these materials allow me to create happy and colourful pieces. I can also work on large pieces as they are both light and comfortable materials.
Caribbean Summer earrings in white gold and titanium set with 34.54 carats of aquamarines and diamonds. Photo: Suzanne Syz

3- How did you become a jewellery designer?
At the time – almost 20 years ago – I couldn't find any jewellery that really spoke to me. I'm a happy person and I wanted fantasy in my jewellery. So I started by designing pieces for myself, and then friends started asking me where I found them. Once they found out it was my own designs, they ordered some, and there I was, starting a new adventure in my life by combining my passions for jewellery and art.
4- How has your style evolved?
My inspiration has always come from the same areas – art, nature and abstraction – but new techniques and materials have allowed me to produce ideas that I couldn't in the past. Especially with titanium and aluminium.
5- Which creation are you most proud of?
There is no one piece in particular. But I must say that I was very proud and touched that the Musée des Arts Décoratifs in Paris acquired a piece last November for its permanent collection (my Shop Till You Drop earrings). I am very honoured by this recognition.
Shop Till You Drop earrings in titanium, enamel and gold set with green tourmalines and diamonds. Photo: Suzanne Syz

6- Who are your muses?
All the women I know. My clients, my girlfriends, my mother. I have been lucky enough to meet wonderful women from all over the world who wear my jewellery beautifully!
7- How do you see the future of high jewellery?
That's a tricky question. I think the market is full of brands, most of them are all doing the same kind of thing, but some very talented designers have emerged in the last 10 years and I think the market will select the right ones.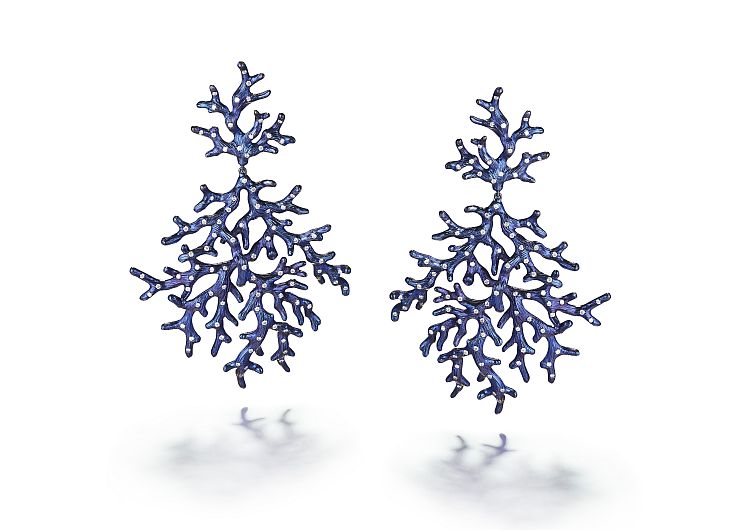 Seebreeze rose gold and titanium diamond earrings
8- What is your favourite piece of jewellery?
A very large ring that I call my "pool" or "Ice Queen" with a 78.83 carat Paraiba tourmaline set in rock crystal with semi-rough diamonds. I made this ring for a big anniversary. It is very nice and a bit extravagant, as I can sometimes be.
Rock crystal and white gold Ice Queen ring set with a 78.83 carat Paraiba tourmaline, semi-rough diamonds and table-set diamonds. Photo: Syzanne Syz

See you soon!