Four long years without going to Sainte-Marie-aux-Mines… To say that I had missed this event dedicated to gemology and mineralogy is an understatement!
Arriving in Nancy, from Paris, on Friday evening… we took the road early Saturday morning with my photographer, Constance Chabrol, towards this charming little town in Alsace. A rain shower on the road but finally, it was a beautiful day that accompanied us during this Saturday on the show. On the program, stones, stones again and especially friends and a lot of good mood! That's all it took to have an excellent day.
After collecting our accreditations and our VIP pass, we parked 10 meters from the entrance of the bourse. We were ready to walk the aisles and collect as much material as possible for the website and especially for a paper for the next AFG magazine. So there was no need to linger!
This year, we were VIP. Photo : The gemmologist
We decided to start with the "Mineralogy" part before moving on to the "Gems" part, where we knew – in advance – that we would have a lot of work and things to see! We should not have missed the superb Prestige exhibition on minerals from the Alps, nor the remarkable conference by Eloise Gaillou, Deputy Curator at the Mines ParisTech Mineralogy Museum. Not forgetting the magnificent presentation of the stones cut by Victor Tuzlukov in the Lapis Philosophorum exhibition. For those of you who don't follow me on Instagram, here is a review of our day!
Victor Tuzlukov shows us a remarkable 321 carat topaz from a Ukrainian mine.
Samples of andradite garnets from Antetezambato (Madagascar) on Jacques Le Quéré's stand.
Natural and untreated emeralds from Manenjary (Madagascar) on the stand of Jacques Le Quéré.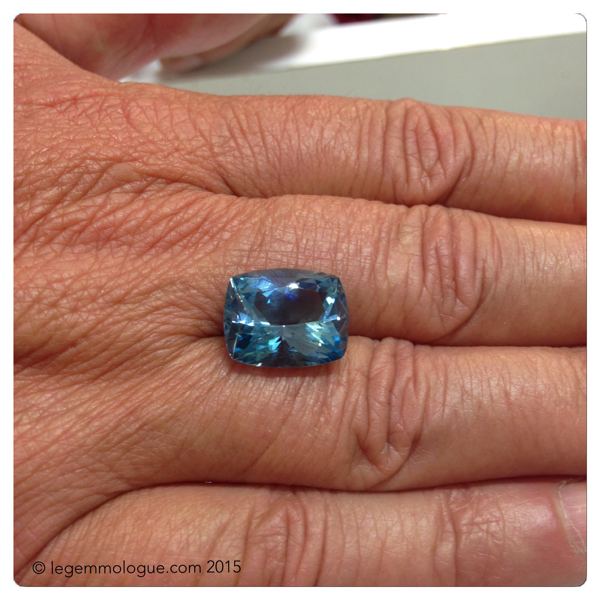 A natural and untreated aquamarine of 8.55 carats, southern region of Antsirabe (Madagascar). Jacques Le Quéré's stand.
The "Gems" section was bound to reveal some surprises, of course. If there were no great novelties, we were able to see some very pretty stones and especially to benefit from exchanges of great quality with the friends and the traders present. It was an opportunity to have a good laugh and tell some great stories! For my photographer, Constance, it was a real first to cover this show. We had to be inventive and without preconceived ideas to succeed in shooting the capricious stones.
Impressive aquamarine rough at Pregi.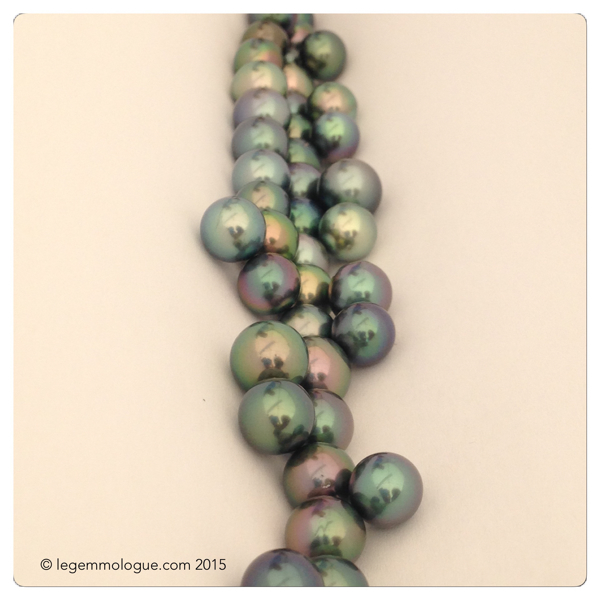 The magnificent selection of Tahitian pearls by Mille et Une Perles.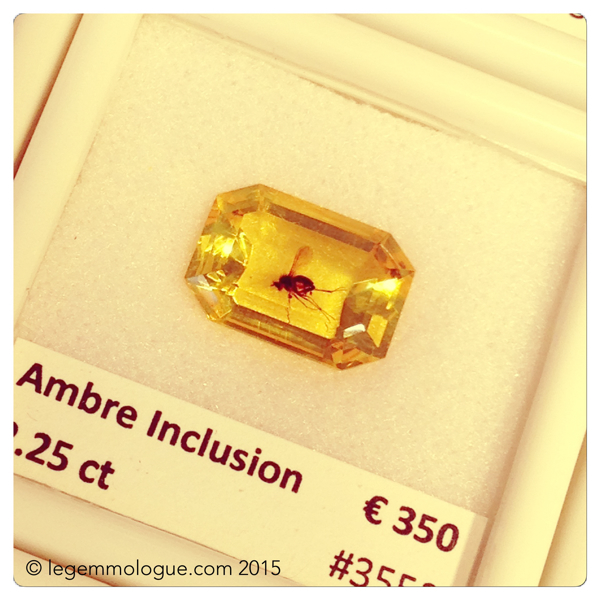 A surprising discovery on Denis G.'s stand, pieces of ambers faceted with insects.
At work on the Lionel Clipet stand.
Natural turquoise from Iran, Lionel Clipet stand.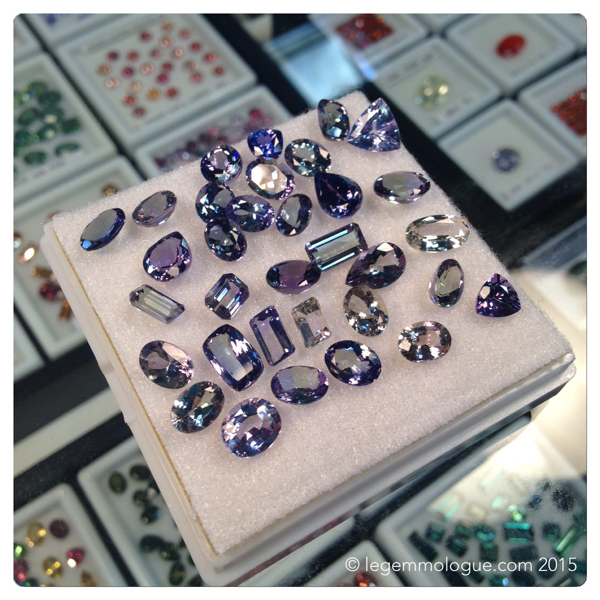 Interesting selection of natural and unheated tanzanite on Thierry Pradat's stand.
Coral – Corallium rubrum – from Corsica, natural colour. Voillot collection.
Natural light, beer barrels in the back. Taking pictures on a show is an adventure!
The always beautiful Ethiopian opals, from Mezo (Ethiopia), stand of Teferi Gemstone.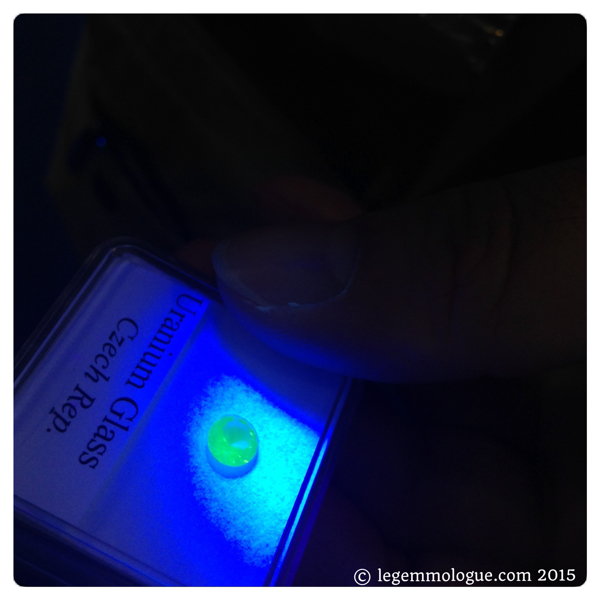 Friends always have funny things to show. InEmmanuel Thoreux's hand, a glass enriched in uranium which reacts very well to UVs.
After a day rich in meetings, discussions and beautiful stones, any gemologist must absolutely eat. Let's go to the Taverne des Mineurs for an evening of white wine and tarts flambées… And there again, there were gems to see !
End of a great day !
See you soon!