December is just around the corner, the cold weather is starting to set in and it's starting to feel like time to look for some presents to put under the tree you've probably put up in your living room. For some, I'm sure your kitchen is already smelling of cinnamon and the Christmas spirit is gradually settling into your homes.
So, if you have any doubts about gift-giving, here is a selection of some very nice books that have just been published. They are all about jewellery, they are beautifully illustrated and they are reasonably priced. No doubt they will delight you and make the jewellery or gems fan in your life happy!
1-"Winged beauty" (🇬🇧) – ACC Art Books – From 38 euros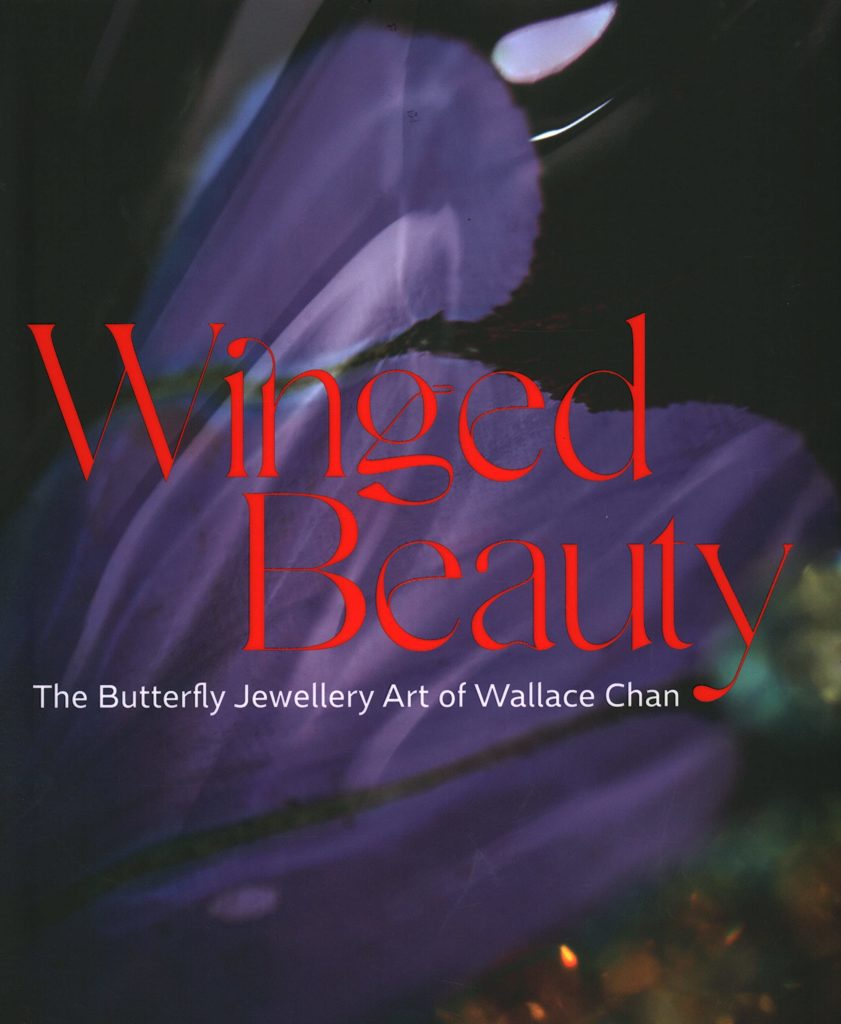 If there is one jewellery designer who delights lovers of extravagant jewellery, it is Wallace Chan. With his technical prowess, each more daring than the last, he constantly delights and amazes. Well known for his bold, colourful and imposing butterflies, a book was needed to showcase them.
On the menu of this 240-page book, remarkably illustrated and researched, are chiseled texts written by renowned jewellery signatures: Emily Stoehrer is a jewellery curator at the Museum of Fine Arts, Boston; Melanie Grant is luxury editor for The Economist and 1843 Magazine; Juliet Weir-de La Rochefoucauld is a jewellery expert and author of books including Women Jewellery Designers (ACC Art Books 2017), 21st-Century Jewellery Designers: An Inspired Style (ACC Art Books 2018); Ming Liu is a lifestyle journalist for the Financial Times and often writes about watches and jewellery; and Vanessa Cron is responsible for the "History of Jewellery Design" course at the Geneva School of Art and Design (HEAD).
2-"Ring Redux" (🇫🇷) – Arnoldsche – From 34 euros
Susan Grant Lewin is quite a character. If there is one woman who is an authority in the field of art and architecture, it is her. Her New York-based consultancy has long been recognised for its strength of proposal and its prestigious clients. Susan is also a board member of the Architectural League and has received numerous awards for her work from, among others, the American Institute of Architects, the American Society of Interior Designers and the International Furnishings and Design Association. That's a lot of awards. She is also known for her philanthropic work and is a jewellery collector. Much of her collection can now be seen at the Cooper Hewitt and the Smithsonian Design Museum, where the exhibition Jewelry of Ideas (2017-2018) was presented. Currently, she is exhibiting many of her pieces at the SCAD Museum of Art. If you are not familiar with this institution, you should know that it is part of the Savannah College of Art and Design in Savannah, Georgia, and was established in 2002 to complement the educational program of the University of Savannah.
If you are in the USA, you have until January 2022 to discover this event. Otherwise, there is the wonderful book written under the supervision of Ursula Ilse-Neuman with contributions from Paula Wallace, Susan Grant Lewin, Sarah Davis and Adam Grinovich. Amongst the artists Susan collects are Lia di Gregorio, Mariko Kusumoto, Julia Maria Künnap, David Bielander and Dania Chelminsky. Reading this book, one discovers that Susan's love for architecture is everywhere. Her taste for strong, intriguing, sometimes disturbing pieces is evident. I particularly like the way she collects contemporary jewellery, which is often misunderstood because it is too often conceptual and difficult to wear. The jewels Grant Lewin accumulates are not concepts. And what makes them so interesting is precisely the way they break the codes of jewellery. All in all, a book to have.
3-"Le bijoux dessiné" (🇫🇷🇬🇧) – Norma Editions – From 39 euros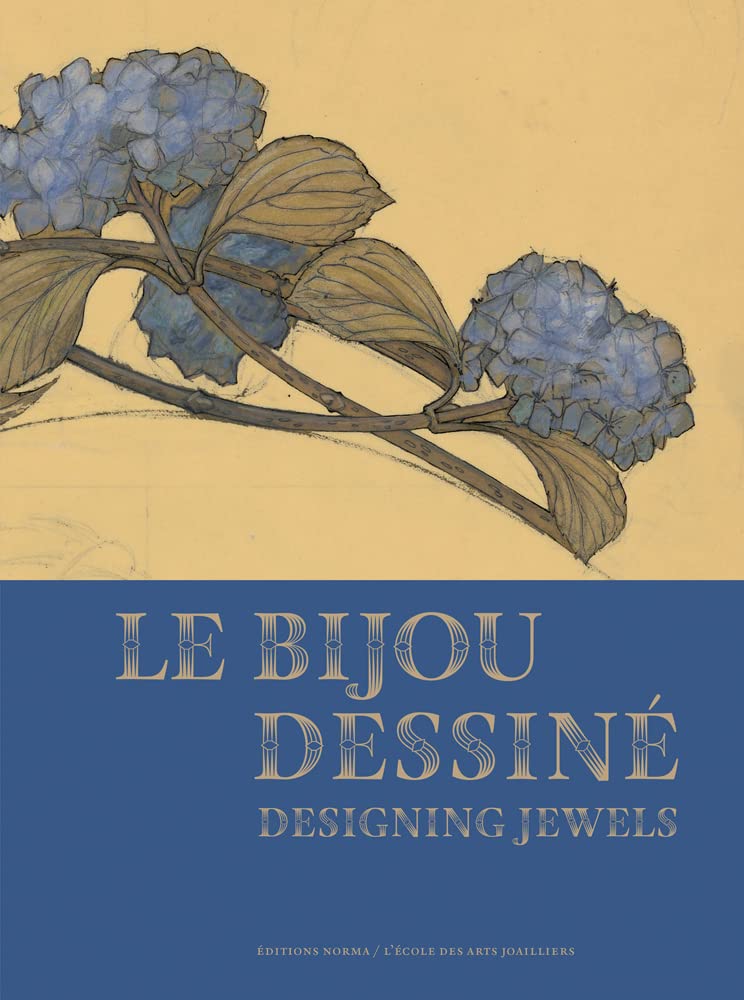 Jewellery design is a specialty of the decorative arts that is totally unknown to the general public. So, of course, for professionals, it's a little different as drawing is an integral part of the creation process of a piece of jewellery. From a simple sketch to the representation in colour using pencils or gouache, there is a whole history: that of the houses that have left their representations.
Thus, a few years ago, the Daël-Grau company – now based in Lille and which has existed since 1830 – unveiled a large part of its archives miraculously rediscovered in 2011 when the building housing the Tourcoing shop had to be emptied. In addition to the shop on the ground floor, the upper floors are used as storerooms. Furniture and dozens of boxes are stored there. While emptying and sorting the place, Frédéric Dael discovered drawing boxes under a thick layer of dust… Miraculously protected, he took out nearly 700 gouaches, drawings and a few order books (one of which was specially dedicated to the deposit of pearl necklaces for stringing). The gouaches will beexhibited at the La Piscine museum, a place I highly recommend as I love this museum institution. At the same time, Chaumet unveils, two years in a row, a small part of its drawing heritage during two ephemeral events organised during the Salon du Dessin de Paris. Each time, the public flocked. Proof of their interest and curiosity.
With this new exhibition, the Ecole des Arts Joailliers offers a very nice Parisian event that lasts until February 14th 2022. And if you can't make it, the book is a beautiful synthesis of the research work carried out by Michaël Decrossas (doctor of the Ecole pratique des hautes études) and Stéphanie Desvaux (founder of S'toria), under the direction of Guillaume Glorieux, professor of Universities, director of Teaching and Research of the Ecole des Arts Joailliers.
4-"Buccellati, a century of timeless beauty" (🇬🇧) – Assouline – From 195 euros
With this beautiful book, published jointly by the Italian jewellery house Buccellati and the publishing house Assouline, you will be able to immerse yourself in the history of the famous house known for its sumptuous engraved jewellery. Since its creation in Milan in 1919 by Mario Buccellati, the famous Italian jewellery house has developed and perfected its goldsmithing techniques. Buccellati quickly became one of Italy's most respected jewellers, with a prestigious clientele including the famous dandy and poet Gabriele D'Annunzio, the royal families of Italy, Spain and Egypt, the Pope and Cardinals of Rome and international celebrities.
Written by Alba Cappellieri, Franco Cologni and Vivienne Becker, you will discover the history of the house through numerous archives and selected documents illustrating the sensibility of the house and its recognisable creations. So, if you like beautiful books with perfect aesthetics, I can only recommend it.
See you soon!